A home is a place of comfort for the entire family. Especially because of the pandemic, many people learned to stay inside the house, not only to stay protected against the virus but also to relax from the many stresses of the outside world. But now that it is safer to go out because of the vaccines, friends and families reconnect personally through outings and home visits.
Some people are prepping their houses to welcome guests by cleaning up or adding new home decor, but large renovations are for you if you want to impress people with beautiful home improvements.
Sure, you'll be spending a hefty amount of money on an addition to your home, but it can up the grandeur of the space and make your life at home more comfortable. Some of the biggest renovations you can organize are extensions and additions to create new rooms for different purposes. Here are some ideas to get you started.
Home Theater
A home theater is an immediate idea that comes to mind if you want something expensive in your home. Home theaters allow you to view shows and movies as if you are inside a cinema without the inconvenience of having strangers around. Advanced monitor and sound system can make this the best room in the home if you love to be cozy while watching your favorite pastimes.
Conservatory
A conservatory can act as a venue for parties or a greenhouse for your plants. Having a conservatory built on your property is a good way to use natural light for a relaxation structure. Conservatories allow you to soak up the sun during empty hours or while working. Used as a garden, the transparent roofing and walls can make for a beautiful room that provides for the needs of your plants.
You can even add your garden table set for lounging when it is bright outside. But you can also contact builders for event centers who can turn your conservatory plans into a pleasant venue for any social gatherings like classy social events or cozy family meetings.
Library
Book lovers have surely thought of having their own library built inside their homes, and this might be the time to do it. A home library can be any room in your house turned into a silent space for reading. The main thing to think of is building the shelves for your books.
You can start with a small shelf to hold your present collection and go from there as you fill it up with more books. DIY shelves that you can assemble by hand are popular options, but wooden shelves can give that rustic feel that you can get from a real library.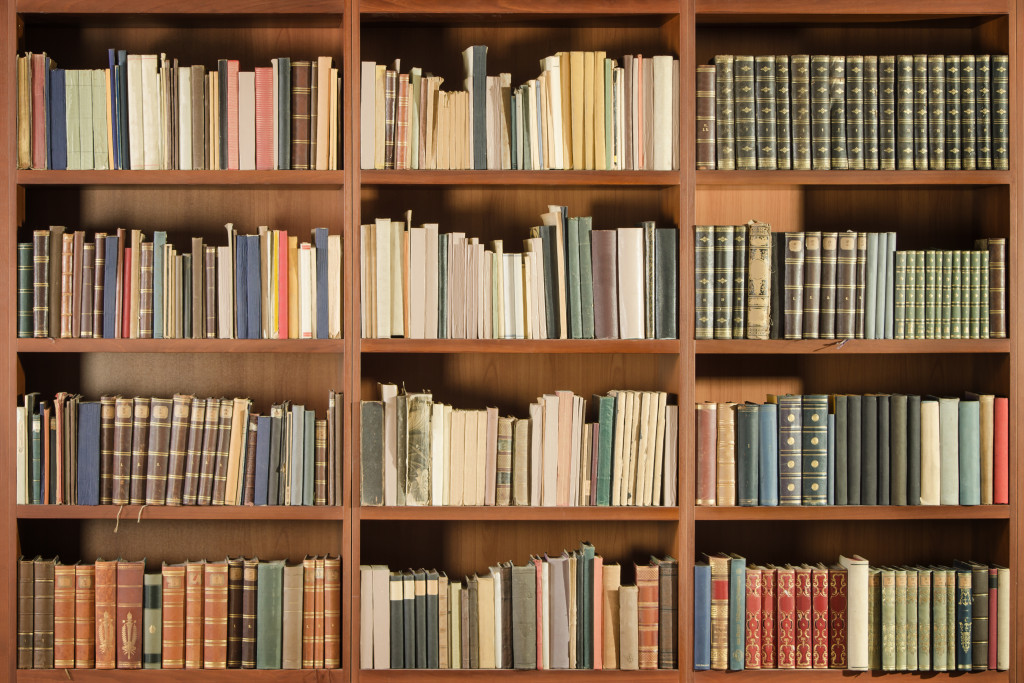 Home Gym
Fitness buffs will surely love the idea of their personal gym inside the home. Having a room specifically for your gym equipment can give you the space to sweat your heart out while gaining all the health benefits. But routine maintenance of your mechanical equipment should be kept up so that you can carry on exercising in peace.
Game Room
A game room can satisfy the inner child in people. Classic game rooms that you see in TV shows and films are filled with retro arcade games and casual tabletop board games, but you can fill yours with updated and modern video game consoles connected to widescreen plasmas. Depending on what games you like to play in your spare time, your game room can be a rowdy place to play with friends and colleagues or a safe and silent area for relaxation.
Indoor Swimming Pool
Swimming pools are usual backyard installations that you can bring inside the home to add class and elegance to your house. Indoor swimming pools let you swim whenever you want despite the weather changes outside because you can control the temperature while inside.
It also eliminates the need to add proofing of any sort from the climates, animal intruders, and natural wind-brought debris because the water is covered indoors. But don't forget that indoor pools, just like normal swimming pools, need to have some safety features, especially if you have children in your household, to prevent water-related accidents.
These home renovations will surely impress the people who will visit your home. They will get to enjoy the views and activities right from when they enter the door until they get up and bid you farewell. Of course, some of these improvements can be done by yourself with a couple of tools and some carpentry skills to save some bucks.
It is important to know when you should contact professional builders because they can provide the best structures you could ask for. Remember to keep safe when doing these renovations by wearing the right gear and using the right tools.