Big Ogden in Utah, the suburban Ogden of North Carolina, and Ogden village in Illinois all have something in common other than their names come springtime. In fact, they all have this in common when the frost dries and flowers bloom in March: spring cleaning.
When it's time to air out the curtains and dust places you don't usually bother with during the rest of the year, don't get left behind. Hire a spring cleaning service team or do it yourself. Pick up some of these tips to make the cleanup process a big stress reliever rather than a stressor:
Check for Winter Damage
Winter brings holiday cheer and sprightly sleets. These cold months also bring winter damage that can double your chore list. Check your roof, driveway, deck, porch, and other parts of the house that received a heavy load of snow for any damage. They may have weakened or formed cracks that could be hazardous in the later months.
Once you've identified the damage, it's time to repair it. Screw back loose fasteners, replace loose boards or shingles, scrub or power wash mildew away, and drain flooded basements. Make sure your asphalt doesn't have underlying problems, gutters are all repaired, and snow mold is taken care of, so you can focus your efforts on cleaning inside your home.
Make a List
When you're doing a dozen different things, it's easy to forget a chore. Making lists can jog your memory and bring up chores you've forgotten to list or haven't thought of at all. Break it down by room or from regular to deep cleaning chore. Keep track of products or repairs and other important items.
A Day or a Month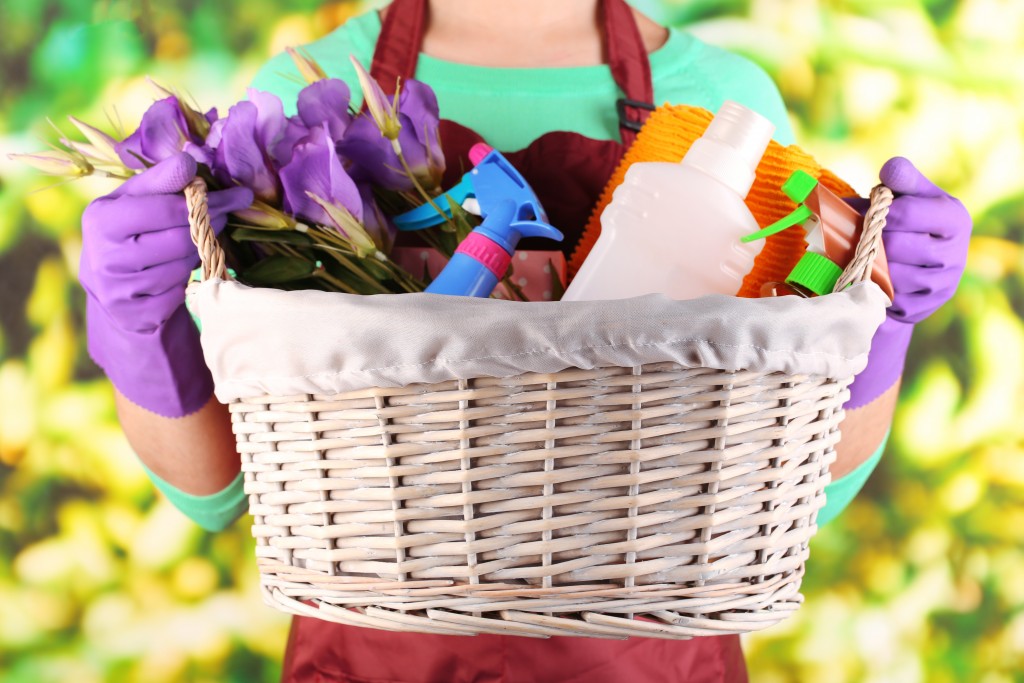 Spring cleaning can take as long as a whole month or as short as a day. Do you prefer doing it bit-by-bit? Go for 30 days. If you want to get over it as soon as possible, regardless of stress and chore load, take a weekend aside for it.
A full 30-day schedule requires proper planning. Make a schedule as suggested above. Block off a week for your bedroom and living room, dedicate two days to decluttering your attic, basement, and garage. Focus for a whole hour on making sure your bathrooms are mold free.
To do it all in a day, set a timer, keep snacks and tools ready, and move between rooms efficiently. Go from outdoor to indoor, run your laundry while you're working, and then get to scrubbing.
Know When to Bow Out
Even if you go beyond the average six hours Americans spend on cleaning each week, some cleaning jobs are too much for you or your housemates. Hire housekeeping services instead. The U.S. makes good use of these services each year; so much that each consumer spent an average of $141.75 for housekeeping in 2017.
The professional cleaning team you choose should have ample experience. They must offer a variety of services that will your every need. Windows, garage, rain gutter cleaning, and other typical services should be available just in case you want to expand your coverage. Though it may be pricier, you'll gain peace of mind knowing that your house will be ready for the next season and until next springtime.