You got your budget ready along with the list of projects you want to tackle on paper. But before you start buying new sets of furniture, tearing down walls, or throwing away any old materials, know that there are probably a lot of things you did not think about considering. The last thing you want is regretting the renovation when you already signed papers and bought a few things. The more you know about renovations, the better is will before you make the right decisions. But what are the things you could have possibly missed when you did your research?
The following lists five renovation facts most homeowners fail to consider before commencing a renovation project:
It Can Boost Your Asking Price
The usual reason for renovating is to increase the value of their property. But then, just because you invested in a renovation project does not automatically mean you're getting back the investment and can sell the house for a higher price. Many factors can affect a property's value and not all renovation projects have the ability to boost your asking price.
If you're invested in renovating for the sole purpose of getting a higher return on investment, you might need to change your tactic. For one, you can benefit by working with a real estate agent that can refer you to reliable contractors. The contractors can then recommend projects that are necessary, timely, and are the current demands of your target market.
For instance, the pandemic made people want more privacy while in the comforts of their homes. Outdoor living space is currently a big hit since more people want to spend more time outdoors while keeping a safe distance from their neighbors. Thus, replacing your old picket fence with concrete fencing can be a good idea.
Another thing that can boost the price of your sale is by hiring experts to stage your home after the renovation. This enables buyers to envision themselves living in your property for sale upon viewing. You can also use proofs and records of the renovation to your advantage when negotiating the sale.
It Can Harm Your Health
Home renovations, especially on older houses, can come with numerous risks. Your health can also be at risk if you are not careful enough.
Older homes, in particular, were often built with hazardous materials. You may not know it, but you may have asbestos on your old floor coverings. Recklessly removing your old floors can expose you to asbestos which is classified as a harmful substance that can cause cancer.
If your home was built between 1950-1990, then it would be best to call a pro to undertake asbestos removal for you. Know that other things in your home can harm you during the renovation, such as mold, lead, and fumes. This is why if you have the money to spend, it would be better not to cut corners so you and your family's health won't be compromised.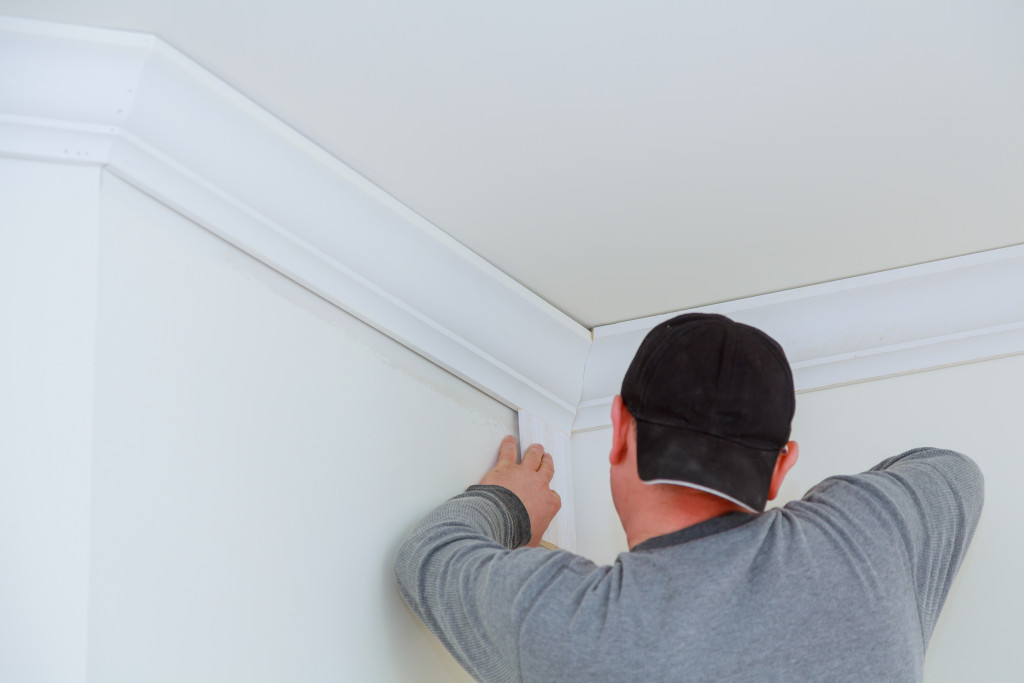 It Has Its Own Fair Share of Psychological Perks
A home renovation can also have psychological advantages. For one, if you get to renovate and almost everything went according to your plan, you can enjoy a sense of accomplishment. Such positive feelings can last for a long time and boost your health in return.
Another perk a home renovation has to offer is the ability to work with your spouse on a project that can change your daily life. Teamwork helps improve relationships. If you and your spouse are a good team during the renovation, then you get to increase your chances of building a long-lasting relationship.
It Can Also Cause Divorce
On the contrary, a study suggests that a bad home renovation can ruin a marriage. This is since emotions are high, money is involved and a couple's future quality of life is at stake. Differences in wants can lead to conflict, and sometimes, even divorce.
Remember that a renovation project can drastically change how your home looks and feels. If you and your spouse can't find a common ground when planning and budgeting the renovation, this can lead to bigger fights. For others, the renovation was what pushed them to finally file for a divorce.
It is Not Always Cheaper to Renovate Than to Construct
Many people think a renovation will cost them less than new construction. But this is not always the case. Many variables need to be considered.
There are times when a renovation will cost you more as it involves many things. An extensive renovation project can include demolition work, construction, and disposal of wastes which all costs money. If you DIY or hired the wrong contractor and something goes wrong with the project, you can end up having to redo everything which can only add up to your bill.
There are but five things you need to know and consider before pursuing a renovation project. Consider every detail before you start renovating. This will help you save money, keep yourself out of trouble, and possibly save your health and marriage in the process.