Heavy machinery, falling debris, suspension from heights–there's no doubt construction is a high-risk job, being the most dangerous of all occupations. Nevertheless, 45,000 construction sites are all over New York City, and the Department of Buildings issued 168,000 construction permits in 2017.
The Occupational Safety and Health Administration (OSHA) reported that 20% of work-related deaths were from construction. They have named four of the most common construction site accidents:
Falls
42% of on-site accidents are from falling. Scaffolding, cranes, and other heights while building the infrastructure. 33 out of 42 per cent of fall fatalities were incurred from 30 feet and higher. In 1995, OSHA had implemented a fall protection standard, but 54% of construction workers who faced fatalities did not have a personal fall arrest system to save their lives.
Falling debris
Falling objects in construction zones are most likely to happen due to poor storage, negligence, and collapses. Unfortunately, 59 people were involved in these fatalities in a span of five years. This number is not only from worker accidents but also from pedestrians as well.
Electrocutions
At times, electrical connections in construction sites are exposed or improperly installed. The heavy electrical requirements of some construction devices also cause extension cords to overkill. 9% of deaths in construction sites are caused by electrocution because workers are exposed to high-voltage overhead and underground power lines.
Being trapped
Injuries from being caught between things cause 3% of construction site deaths. Workers can be trapped in heavy equipment such as cranes, materials like lumber, and–worst of all–from building collapse. These occur under unfortunate circumstances from using substandard materials, error in construction, or overloading equipment.
"Fatal four" prevention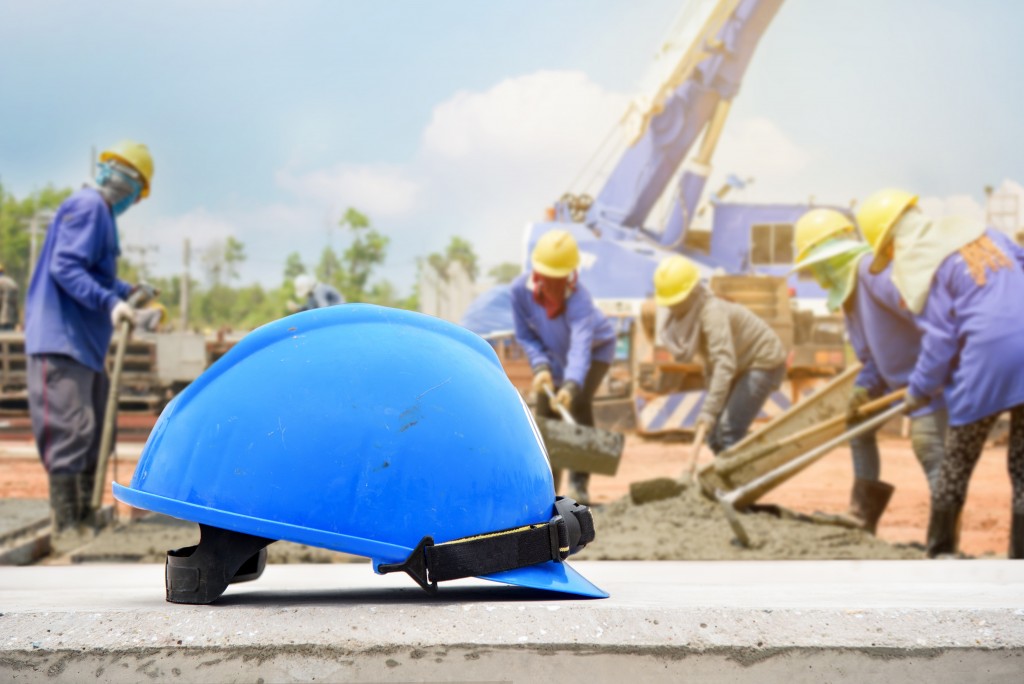 Despite these terrifying statistics, these accidents can be prevented. Most of these accidents are caused by negligence, poor management by the company, unsafe equipment, human error, etc. Taking extra care and adding some preventative measures around the site can help lessen fatalities:
When inside the construction site, wearing a hard hat can protect the head from falling debris.
Passengers should steer clear from construction sites to avoid falling objects.
Employers and workers alike should ensure that fall protection equipment and tools are working properly.
Workers should be trained, so they will have refreshers on safety measures.
Apply Skudo protection boards on the floors to reduce the risk of slip and falls on the site. Skudo is a temporary surface protection material to create a safer environment as well as avoid construction damages such as tile scratches, skid marks, and chipping.
Everyone who enters the construction site should wear protective gear at all times.
Be wary of electrical connections, and maintain a safe distance from them.
Staying safe at a high-risk job with infinitely eliminate the risk of accidents when preventative measures are applied. Something as simple as a hard hat and securing safety equipment can save the lives of many. Additionally, for pedestrians, warning signs should not be ignored because they serve a greater purpose of saving one's life.