With most schools having online classes, it can be difficult to find a quiet place to work around the house. However, you don't need to worry about missing your deadlines as there are many ways you can transform unconventional areas in your home into an oasis of productivity without much effort.
Here are five suggestions so you can still have your own private space and get some work done.
Outdoors
If you don't have any spare rooms inside your home, go outside and see your options. Outbuildings on your property like storage sheds, enclosed cabanas, summer house, freestanding workshops, or garden sheds can serve as a great home office if it's suitable and big enough for your specific needs. However, if you're looking to establish a humble set up consisting of a desk, PC, and a chair, you don't need a vast amount of space as standard sheds are big enough to store desks and other office essentials.
Any of these outdoor structures can become a great functional office, especially if you're looking to get away from any distractions, allowing you to focus more and get more things done.
Formal Dining Rooms
If you and your family usually eat in the kitchen, setting up an office in a formal dining room is a great choice. After all, if your family doesn't use it that much, it's just there collecting dust. Transform it into a home office by swapping out the dining table with a desk and ergonomic chair, giving you a private oasis for all things work-related.
Attic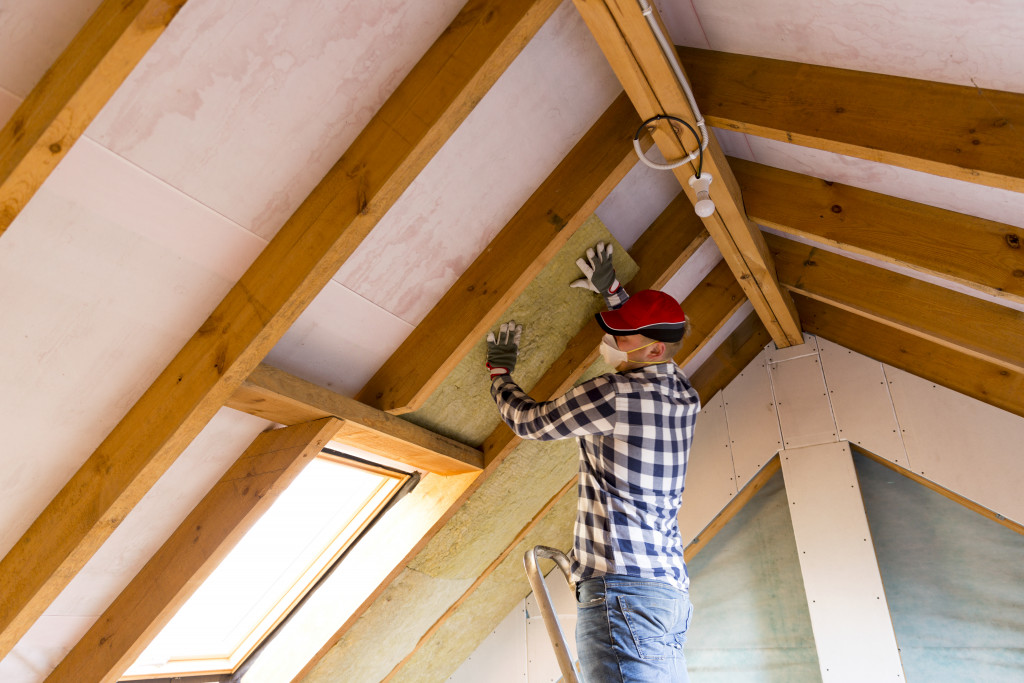 A great secluded place is an attic. It's not accessible by everyone in the home, and you can transform into an office. If the room already has proper flooring and electrical outlets, you can start adding your office furniture and setting up your workspace. However, if it doesn't, make it a weekend project to clear out and prepare it yourself or hire contractors to work on flooring and other tasks to transform the attic into a functional home office.
Closet
A standard walk-in closet can fit a small desk and chair well while giving you plenty of space for shelves. You can turn a hall closet or the one in your bedroom into a home office for a little more privacy. However, if you're looking for a large space or aren't comfortable in enclosed spaces, this isn't a viable option.
Basement
If you have a basement, it's a great and popular option to transform into a cozy office among many homeowners if it has decent headroom, lighting, and controlled access so that your kids can't barge randomly in the room. Most basements are large enough for desks and a couch, giving you ample space and comfort.
However, a concern about basement workspaces is moisture. That's why before setting up an office, think about the conditions, especially if you're going to store inventory and essential documents that are vulnerable to the cold and dampness.
Having a home office can be a significant convenience for every homeowner, as you can get so much done at home, whether it's work, bills, or homework. However, not all people have an extra room to spare to transform into a home office. The good news is, you don't need one, and any of the areas mentioned can be a great home office.