Nothing transforms and elevates a room more than a stunning carpet or rug. There's something about this design element that gives homeowners a luxurious and plush feeling. Don't get us wrong; wooden flooring will always be a classic and a staple, but the right carpet or rug can make a room look even better and provide homeowners with new opportunities to express their personality and creativity. If you're thinking of investing in new carpets and rugs this 2021, here are some trends and design ideas to try.
Earthy tones
If your space leans towards neutral, natural, and earthy colors, then a carpet of the same color family will be the perfect companion for the room. Natural colors and materials will help wire your brain into seeing your room as a space for mindfulness and relaxation. Even as you keep the colors of your walls and carpet neutral, you can add design elements like pampas grass to give the space a more luxurious yet boho atmosphere, especially if you incorporate hues that remind you of the outside world, like a rust orange or terracotta. In a time like 2021, our homes need to feel like a serene haven, so going for classic neutral colors will never go out of style.
Bright and bold colors
On the flip side, there is also something incredibly eye-catching and offbeat about choosing brighter and bolder colors, like magenta, fuchsia, royal blue, muted teal, and even canary yellow. With the rise of grandmillennialism, homeowners are more inclined to add their own stamp into their homes, as opposed to the more generic and muted trends of the past few years. To let your personality stand out in your space, choose a carpet with a bolder color, but make sure that it won't clash with the rest of the room by choosing complementary colors.
Patterns
The idea of choosing a carpet with patterns may seem intimidating, but when done right, it will allow your personality and creativity to pop out in the room. Patterns are closely associated with the maximalism trend, which is all about breaking boundaries and well-known interior design rules, but doing it in a way that's still oddly and inexplicably aesthetically-pleasing. If your space is inundated with a lot of nature-inspired elements, choose a carpet with a nature-inspired pattern. You can also try your hand at maximalism by pairing bright-colored walls with carpets or rugs with an art deco pattern.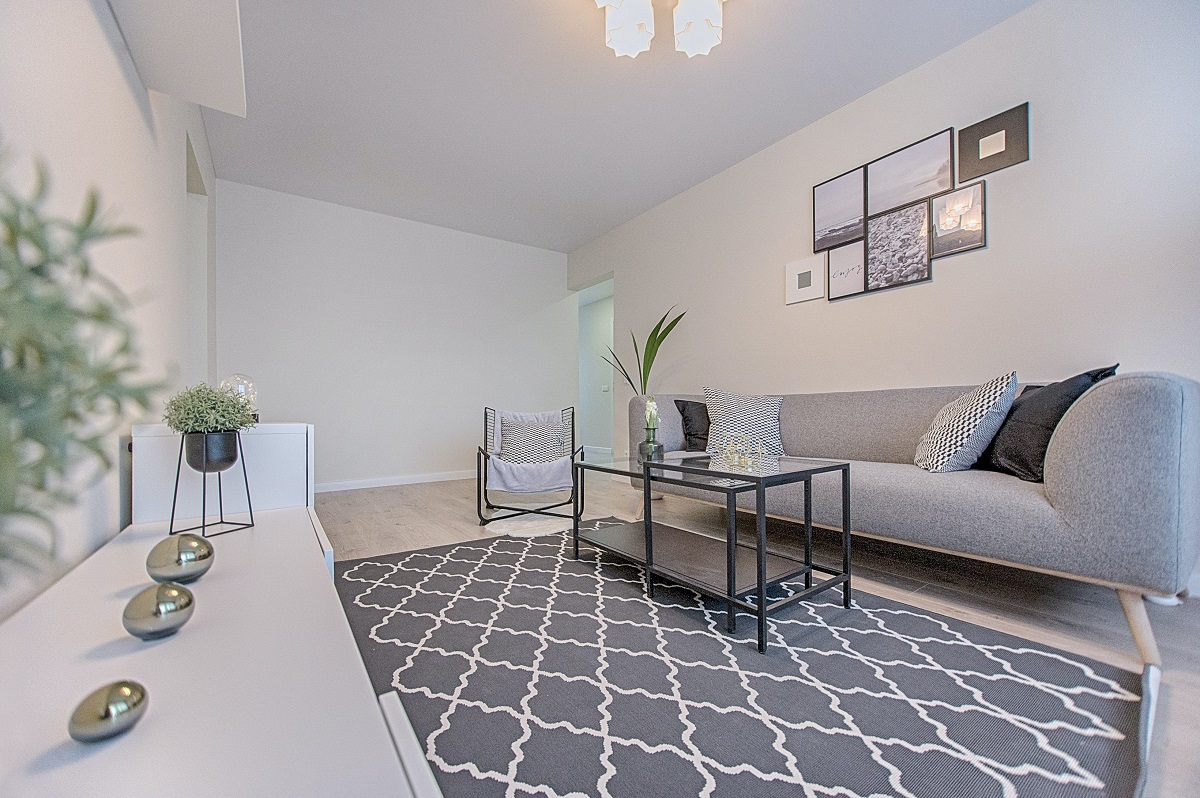 Geometrics
If you have kids, carpets or rugs with a geometric pattern will be perfect to incorporate a touch of whimsy in their room. Depending on your child's personality or interests, you can choose from an array of geometric designs, from galaxy-inspired patterns to cute, furry animals. When placing a carpet or rug in your child's room, however, don't forget safety. Use adhesive to keep rugs in place, and ensure that you always clean the carpets to eliminate dust and other allergens.
Combination style
There will also be a rise in combination-style rugs and carpets, with different styles being incorporated in one room to create a contemporary and novel style. This can be a combination of plain carpets with more colorful ones, or no-design and patterned ones. There are companies now that upholster different carpets together to give your room a DIY-inspired upgrade.
Carpet tile patterns
Similar to the combination style carpets, carpet tiles are exactly how they sound—carpets that have been cut up into tiles and integrated as one carpet. This design is usually popular among offices, companies, and businesses, but it's also slowly creeping its way into home designs. To let your personality shine through, don't just go for the expected colors like gray, navy blue, or blood-red—choose unexpected colors like pea green or millennial pink. Partnered with the right wall color and furniture, this carpet design will truly make any room look one-of-a-kind.
Animal prints
Perhaps the boldest design choice in this list, animal print in our carpets is a huge statement and one that immediately spices up any space. It can be a wonderful conversation-starter with anyone you invite into your home. If the idea of using animal prints for your carpet is too much of a risk and commitment, consider incorporating a small animal-printed run in one area of your room to give it a little pizzazz.
Your carpet is not just about aesthetics, it's also a way to keep young children safe and to provide your feet with underfoot comfort. It needs just as much care and maintenance as every part of your home, so make sure to choose the right designs, and have your carpet cleaned regularly.