It's that time of year again! As 2022 wraps up, many people are starting to think about ways to make 2023 a better and brighter year. And what better way to ring in the new year than by sprucing up your home? Whether you're looking to make some simple changes or do a more extensive renovation, these tips will help get your home ready for 2023.
1. Declutter and Clean
One of the easiest and most effective ways to give your home a fresh start is by decluttering and cleaning. Even if you're not planning any major renovations, taking an hour or two to organize and clean can make a difference in how your home looks and feels. Start by removing anything you don't need or use anymore, donating gently used items that may still be useful to others, and then tidying up the rest. Then move on to deep-cleaning all those nooks and crannies neglected during busy times.
Don't forget those windows, either; a good cleaning can brighten up a room. Look for products specifically designed for cleaning windows to get the best results. Make sure you do a thorough job so that your home is spotless and ready for the new year.
2. Replace Your Front Door
New year, new front door! If you're looking to give your home a facelift but don't want to spend much money or time, replacing your front door is a great way to go. It will give your home more curb appeal and help reduce energy bills by providing better insulation. Plus, you can find a door to fit any budget and style.
Some people prefer high-end front doors to make a statement. These can include ornate designs, custom finishes, and other decorative touches. They help to impress guests and create a more luxe look. But if you're looking for something more functional and affordable, plenty of options are available too. Always check the ratings for energy efficiency, as this will help you save money in the long run.
3. Add Some Color
If you want to add more visual interest without renovating a lot, consider adding color through paint or accessories like throw pillows or rugs. Painting is one of the quickest and least expensive ways to transform a room—and it doesn't have to be complicated, either! A fresh coat of paint on walls or cabinets can instantly give a room an updated look without breaking the bank. Adding colorful accents like throw pillows or rugs can also add warmth and personality without committing to anything permanent.
If you're unsure how to mix colors, start by choosing a neutral base color and then adding pops of color in shades that complement each other. You can also look for inspiration in magazines, online, or even at your local home improvement store. Some stores have color displays that can help you find the perfect combination for your home. Put your own spin on it, and have fun!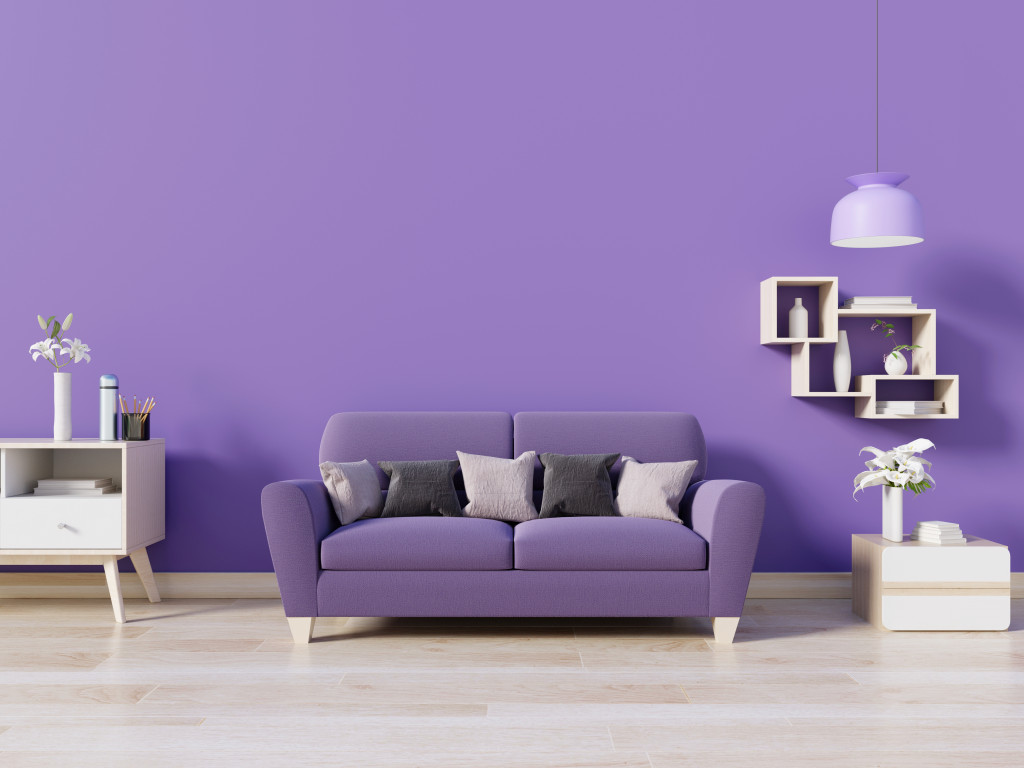 4. Refresh Your Lighting
Lighting can be one of the most overlooked elements in a room—but it can also have one of the most significant impacts on how it looks. If your lighting fixtures are outdated or aren't doing enough for your space, consider replacing them with something more modern (or vintage!). There are plenty of affordable options out there, so you don't have to spend a fortune—just find something that fits your style and budget.
Plus, good lighting will also help make tasks like cooking or reading easier too! Find fixtures that fit your needs and will provide the most benefit in your space. For example, if you have a lot of natural light coming in through windows, you may not need to invest in a lot of overhead lighting. However, if your room is darker, you may want to look for brighter fixtures that help to brighten up the area.
5. Upgrade Your Kitchen
The kitchen is often the center of activity in a home, so it's important to keep it looking and functioning at its best. If you're on a budget but still want to make some changes, consider replacing your cabinet hardware or giving the cabinets a fresh coat of paint. You can also add a new backsplash or change out the countertops. These simple changes can really help refresh your kitchen and make it look brand new.
If you're feeling ambitious and want to take on a bigger project, consider replacing your appliances. New energy-efficient appliances can help you save money in the long run and will also make your kitchen look brand new. Just be sure to research the features and prices of various models before making a purchase so you can get the best deal.
Now that you know some simple home renovations that will help prepare your house for 2023, it's time to start planning! Whether you're looking for significant changes or minor updates, there's bound to be something here that will help bring new life into your home this coming year. So don't wait—get started today so 2023 can be even brighter than 2022!