In many big cities, economic growth and competition for jobs make it difficult to find affordable housing. Renting an apartment has increasingly become the practical option for most young professionals as they work their way up the career ladder.
Yet at the same time, living in a rented space can be a stifling experience. Many people, especially from the millennial generation, thrive and pride themselves on creativity and self-expression. Personalizing the place where you live is an intrinsic part of creating a comfortable environment you can call home – but doing so in a rental apartment, for example, can be difficult. Your lease can prohibit you from making many modifications to the property, and in any case, the noise of woodwork or the odor of paint can upset fellow tenants.
Here are some ways you can; nevertheless, exercise creativity and add a personal touch to your rental apartment.
Work on lighting
Artists and photographers know all about the importance of light, but to most of us, it's just a matter of coming home and flipping a switch. Yet the influence of light in the home extends to our productivity, well-being, and energy usage.
The cycle of natural light helps us to be alert in the morning and settle down for better sleep at night. It helps to maximize your available daylight sources. See to it that windows are kept clean and unobstructed, and if necessary, you can amplify the light by strategically placing a mirror and placing white or light-colored objects in the path of sunlight.
Indoor light is also important, especially if natural light sources are lacking. With permission from the owner, you can change out the available fixtures, choosing your own aesthetic and placement. If you're on a long term lease, energy-efficient lights will prove cost-efficient. You can also bring in lamps for use in select areas, good for some late night work or reading.
Change color and pattern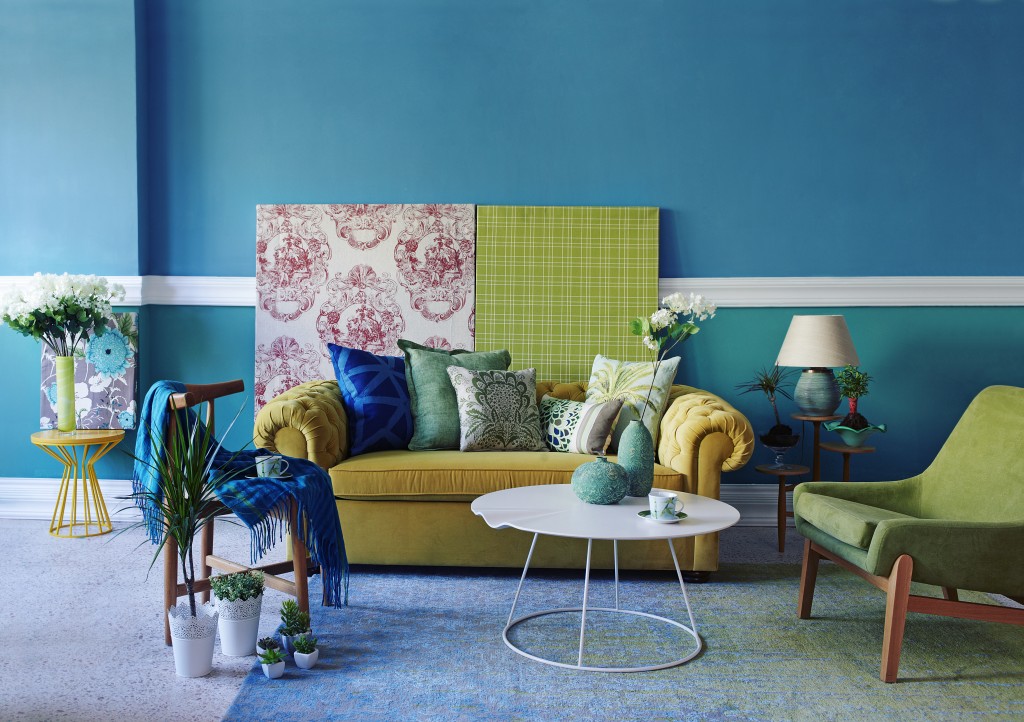 After fixing the lighting arrangements, choose your colors. The property owner may allow a repaint, provided the job is done within certain restrictions. If painting isn't allowed, then peel and stick wallpaper can be your ideal hassle-free solution – just select a color or pattern you like online, and you can apply it and take it down when you leave.
Also, remember that simply hanging up a colored curtain, or bringing in colorful furniture, can bring a touch of energy and vibrancy to your room, without requiring any adjustments or repainting to the property itself.
Rearrange and conceal
Who likes to see messy wiring or cracks in the floor every time they come home? Sometimes, though, these are things you have to deal with when looking at the rental market – especially as location and affordability become more important. You don't have to put up with everything, though. Offending outlets and marks of wear and tear can be concealed with rugs, wall hangings, or furniture of your own.
If the apartment came with pre-installed furniture you don't like, you can ask permission to repaint it to your liking. And if that's not possible, try covering it up with patterned or textured fabric, or moving it somewhere out of the way.
It's often said that restrictions breed creativity. Making a rental apartment feel like your dwelling can take some effort and creative thinking, but it's possible and a rewarding experience you'll benefit from, during every day of your lease.