How your office looks tells a lot about you and how you handle your staff. With that being said, as the leader, it is also your job to keep the employees comfortable and satisfied to help them become more efficient in the office. So how do you do it? Simple. All you have to do is give your office an upgrade.
Restrooms
Just as much as you want to answer the call of nature in a comfortable and clean environment, your workers do, too.
In fact, studies show that employees are concerned about proper cubicle partitioning, low-flow toilets, and the overall cleanliness of their office restroom. Hence, improving the quality of sanitation facilities in the office will boost worker satisfaction and the working environment.
You can look for companies who specialize in commercial restroom solutions. Usually, they can supply new, high-quality washroom products and install them at the same time. Go for companies that have a website where you can look at their previous projects so that you can see the actual results of their work.
Work Desks
Sitting on a chair and slouching on a desk all day are some of the things that you will inevitably experience when you have an office job. While it might seem harmless, scientific evidence shows that long periods of sitting can have adverse effects on your workers' health.
So, what can you do to solve this? Quick answer: replace sitting desks with height-adjustable ones. You might have heard of them before, and you probably also found out that these desks could be expensive. However, in light of their growing popularity, the price can now go as low as a few hundred dollars, depending on the design and features. Now, is it worth the investment?
Studies have also found that height-adjustable desks reduce office sitting time by up to 30%, proving their usefulness in improving your worker's health and performance. On top of that, you don't have to make significant changes in the office as you will only have to replace the old desks with new ones.
Social Areas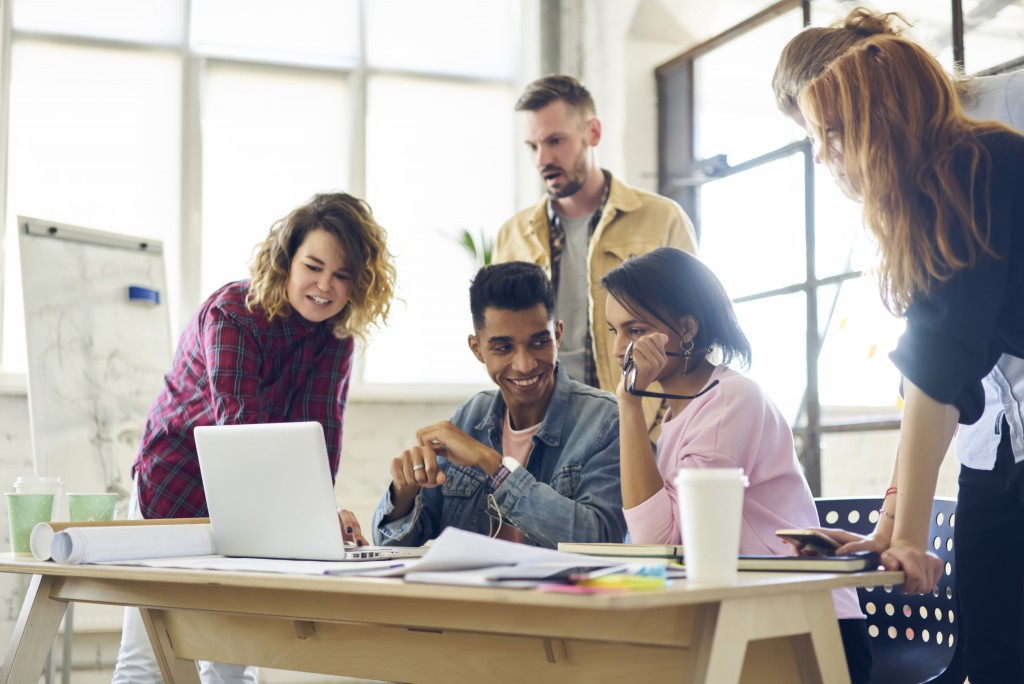 A study conducted by the McKinsey Global Institute discovered that using social technologies could improve the productivity of workers by up to 20-25%. So, what more can socialization do if your employees have social, physical interaction?
Well, according to Forbes, social connections can enhance the performance of your employees because it can:
Increase happiness
Increase engagement and loyalty
Reduce stress
Promote overall healthier life
That being said, it will improve the workplace environment if you add or improve a social spot in the office. Through this, they will have a designated area where they can cool down and have a quick chat with their workmates.
Improving the Workplace Is Worth the Investment
At the end of the day, what makes all these improvements worth the money you spend is the satisfaction of your employees while they work. After all, happy workers are efficient ones. Efficient workers mean better quality of work and thus more money!