No matter if you have a small or large yard space, making it a comfortable and relaxing living area can surely maximize your property. Outdoor living spaces are perfect for expanding your house's aesthetics and functionality and creating an amazing additional area where you and the family can have get-togethers. At the same time, you can have that ultimate hosting area for entertaining your guests.
Aside from that, having an outdoor living area can also be therapeutic, allowing you to feel more relaxed and lower your stress levels. In fact, studies claim that spending time outside, or in nature particularly, can also promote good vision and boost your immune system. Check out the tips below to find out how you can create a comfortable outdoor living space.
1. Keep it well-maintained
First and foremost, if you want to have a relaxing and attractive outdoor space, proper yard maintenance is essential. Make sure to get your lawn trimmed regularly by professional residential mowers to ensure that your grass will be properly treated and with consistent care. This can help you achieve stronger grass shoots and make your lawn recover faster from inclement weather and pests.
Apart from that, make sure to regularly clean up the lawn and remove heavy piles of leaves as they can only invite decay and mold. You should not also rake the ground if it's still wet. Wait until the grass and ground are dry enough. A good raking can help with germination and promote airflow in the grass. Lastly, don't forget to manage water wisely. Lawn grasses generally grow better when they are deeply watered at less frequent times.
2. Plan the right landscaping
Planning and choosing the right plants for your yard is important for setting a natural and soothing mood or theme. One general tip is to pick the type of plants that can adapt well to the environment that you have. You can visit your local botanical garden shop or nursery and look for natives, from perennials and vines to shrubs and trees. You can also ask for suggestions from a local landscape designer or community gardener programs. In case your yard is mostly cemented or paved, you can opt for patio or houseplants or tall container types that you can place outdoors.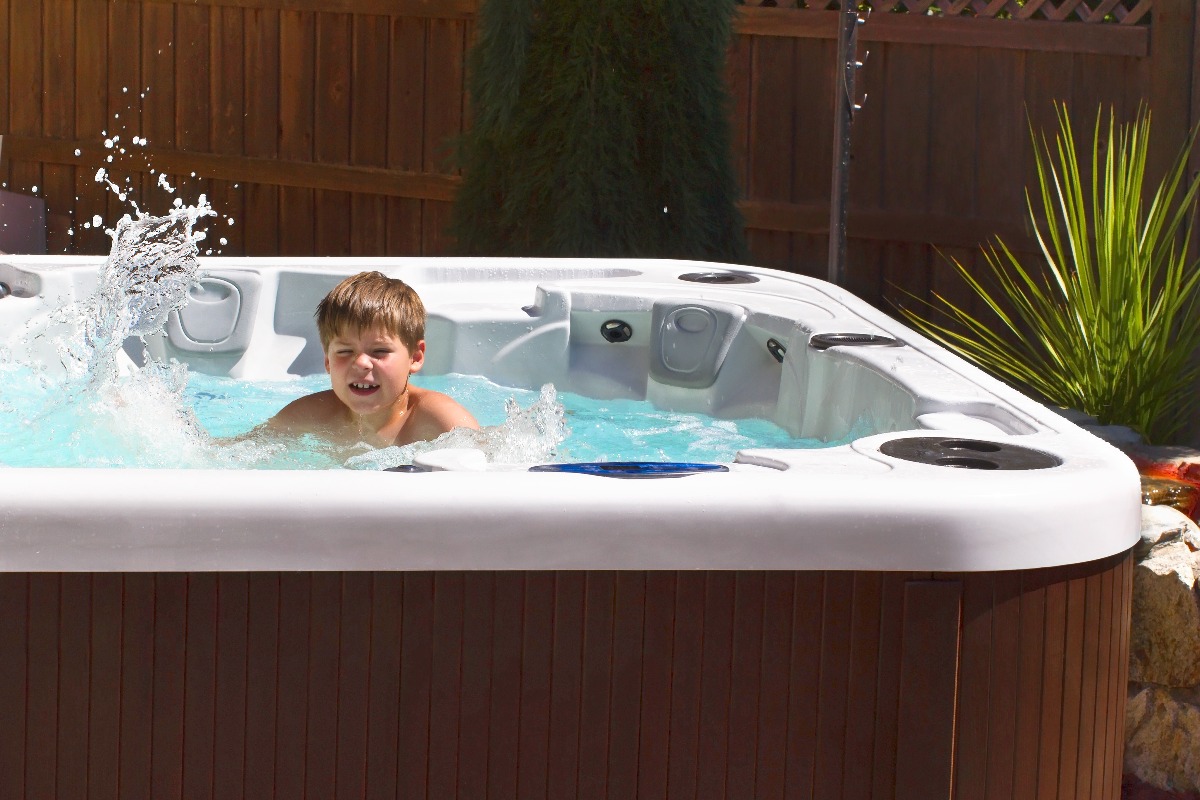 3. Create privacy in the backyard
Another amazing idea is to create privacy in your backyard, which is perfect if you're living in a populated area. Installing wood fencing is best if you have a wide and long yard, giving you a great private outdoor living area. You can use hardwood, which is a bit expensive yet more aesthetically appealing and durable compared to softwood.
You can also opt for a custom linear fence, which is perfect for keeping the area secluded but still quite inviting. Want to incorporate green living walls? You can use them to create privacy in your outdoor seating area. Just make sure though to prune them properly and regularly to avoid having an overgrown forest on your property.
4. Add a water feature
There's no doubt that having a private swimming pool is the best water feature to add to an outdoor living space. However, this option can be too expensive and may require a bigger yard space. Luckily for you, there are more affordable and convenient water features that you can incorporate into your home.
For one, you can create a small pond with waterfalls in a woodland setting or has floating pathway. Or, you can go for a minimalist koi pond and build it around your seating area to create a relaxing escape. If you want to up the game, you can place an outdoor shower or bathtub where you and your family can soak in.
5. Bring out the lights
Having well-designed lighting outdoors can make your yard space look more inviting and comfortable, particularly during nighttime or dark gloomy days. If you have an outdoor deck or staircases, it's best to install lighting fixtures in them for safety and visual appeal. You can also put on some twinkling fairy lights in your pool or garden area to create certain moods for your landscaping at night. Soft lighting effects are best. Outdoor wall lanterns are also an amazing choice for creating drama and romantic vibes in your backyard.
Creating a good concept and plan for your yard might seem like a tedious process. But by following our practical and creative tips right here, the work will absolutely get a lot easier. Lastly, just remember that when crafting a comfortable backyard space, make sure that it fits the type of lifestyle you or your family have.