Retractable window awnings can help you cut down on air conditioning expenses and protect your indoor furnishings by reducing the amount of heat and sunlight that enters your home through your windows. But, you might ask the following:
What is a retractable awning?
A retractable awning is a light structure that provides additional shade when it's needed and can be drawn back when you need more light. Awning fabric types are made with either synthetic or natural materials.
It also comes in different shades, has different levels of translucency, and as well as different weatherproofing treatments. If you want full flexibility and control over the amount of sun and shade that enters or directly affects a space, a retractable awning does the job best.
What's so great about it?
Retractable awnings are great because of the flexibility it offers; draw them out during the day to filter the amount of sunlight that generates heat that can affect indoor air temperature, and draw them back during the night to enjoy a full view of the evening sky.
There are also bonus benefits from using an awning to provide shade indoors, such as helping reduce the fading of furniture, upholstery, and fabric. It also creates a bright yet comfortable indoor environment, allowing you to have enough light to come through the windows without too much heat coming from direct sunlight.
It's the perfect home improvement investment as it provides your space with more shade, reduce energy costs, and is a great addition that will definitely give your outdoor space design a fresh new look.
And because it is retractable, you can keep it rolled back in during snowy or rainy days, to extend its life and keep it in excellent condition, longer. And the best part? They're fully automatic and can be operated with a touch of a button. It's so convenient.
Where in my home can I use it?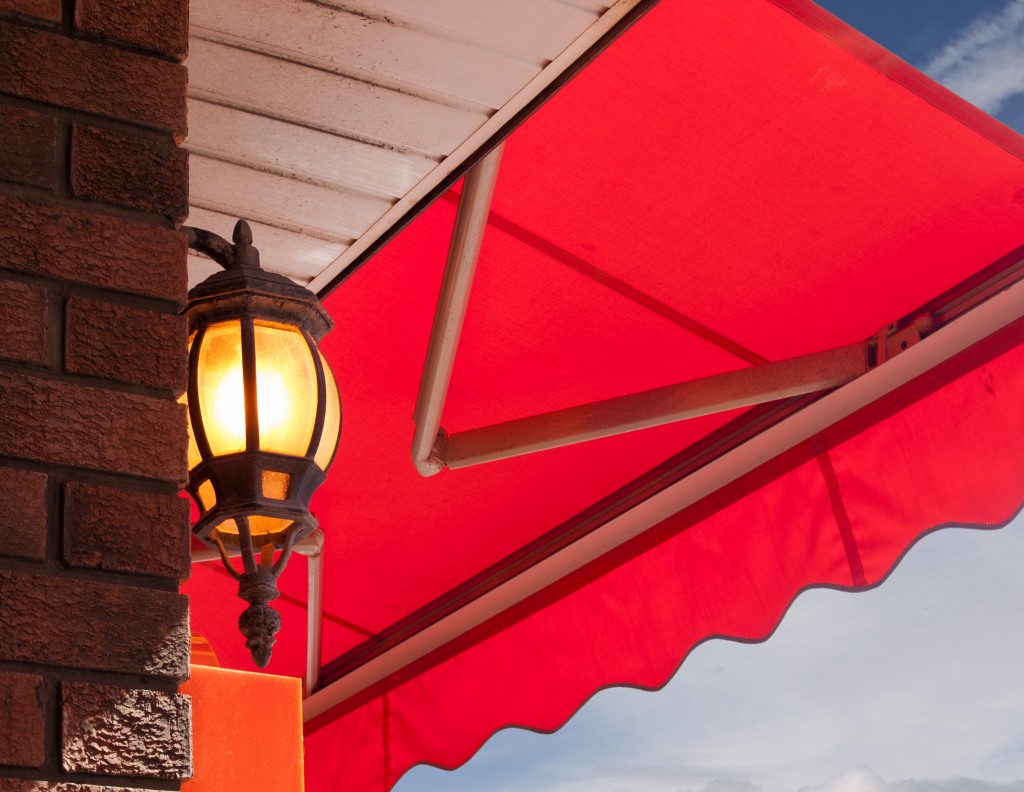 These retractable awnings are not just used to for windows; it can also be used in other areas in the home where there is a need to filter the amount of sunlight that enters through the windows or outdoor areas under direct sunlight but where coverage is needed. It can be used on roof decks, pool areas, and other outdoor spaces to make a covered area.
How about installation and maintenance?
Installation is fast and easy and requires no drying time at all. This means you can immediately use the equipment right after its installation and enjoy the benefit of having more comfortable indoor and outdoor spaces.
Keeping it in good condition can be achieved without requiring a ton of cleaning products and with minimal cleaning effort. Now, who says you need to go elsewhere when you can enjoy a nice and cozy afternoon in your favorite indoor spot that's bright enough for a reading nook?
Now you can have relaxing spaces by the window area, and create a comfortable and well-lit corner window spaces, that mimic that luxurious and cozy vibe.
Overall, retractable window awnings provide excellent protection for indoors. It's easy to use and equally easy to maintain, and is a practical home improvement investment that not only helps you cut down on air conditioning expenses but also protects indoor and outdoor furnishings from fading.
The value it adds to your home and living is definitely worth the investment; we'd even go as far as saying that it deserves the top spot in your home improvement list for the year.
So get that awning setup today to start experiencing all the amazing benefits it offers. It's the kind of shade you truly need and will never fade.