Industrial-style homes blend sleek modern design with raw materials like brick, concrete, and steel.
Key elements of this style include playing with textures, incorporating vintage pieces, and utilizing contrast.
Metal accents are crucial in maintaining the industrial feel, and natural elements help balance the design.
A successful industrial-style home combines old and new, rough and smooth while reflecting the homeowner's unique style.
Industrial-style homes are becoming increasingly popular in modern architecture, providing a unique vibe that combines sleekness with natural textures and raw materials. Originally inspired by the warehouses, factories, and industrial spaces of the 19th and 20th centuries, industrial-style homes are defined by exposed brickwork, bare concrete finishes, steel, wood, and large open spaces. If you're looking to elevate your industrial-styled home, follow these essential tips to create an industrial feel that is sophisticated and chic.
Play with Texture
One of the key features of an industrial-style home is the use of raw materials to achieve a rough, edgy feel. Adding texture to your space is key to achieving this look. Incorporating vintage leather chairs, concrete walls, exposed steel beams, and rustic wooden accents will exude a natural feel and style.
Textured elements provide balance to open spaces, creating a cozy, inviting atmosphere. Subtle nods to texture can be made by adding splashes of patterns in the form of pillows or throws. Recycled brick or mixed-media wall treatments bring an organic texture to industrial lofts or living spaces.
Add a Touch of Vintage
Industrial styling is synonymous with a vintage aesthetic, though use vintage and antique pieces sparingly in your design to avoid an overly decorated space. Creating a gallery of black and white photographic prints illustrating historic factories or the Industrial Revolution creates a sense of history in your space. Vintage light fixtures or furniture can also add character to a living room while maintaining that raw industrial style.
Play with Contrast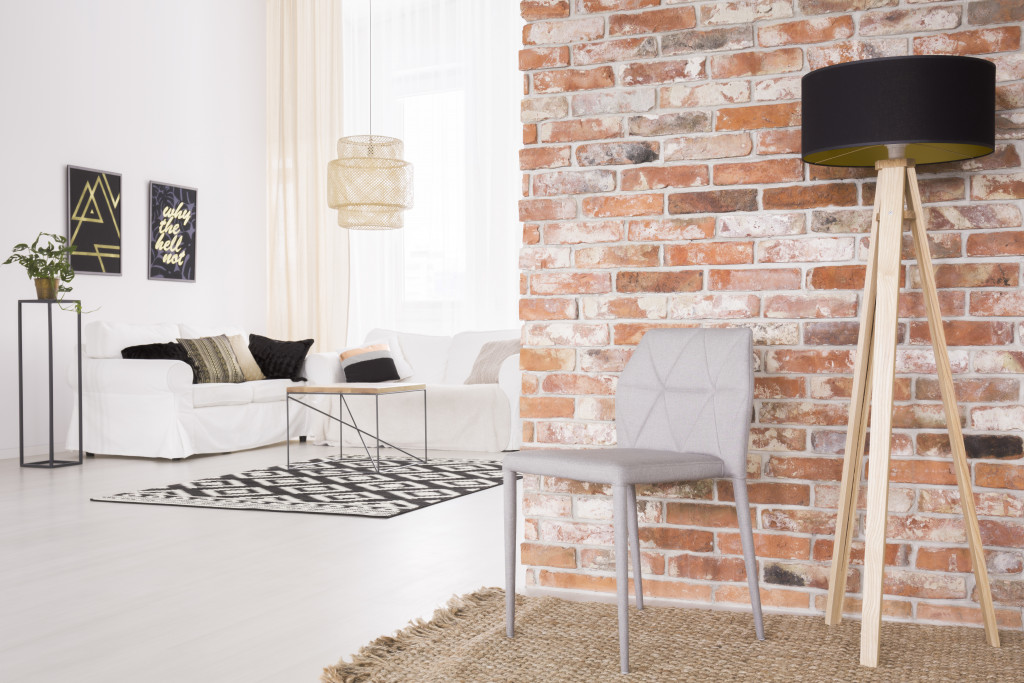 In an industrial-style home, contrast is king, as it adds depth and character to your space. Pair matte finishes with shiny metal or add black and white contrasts by playing around with light and shadows. Lighter colors add an unexpected, more modern touch to an industrial space, while deeper tones create an industrial feel. Concrete walls or brick provide a natural balance for the dark metal accents. Consider adding a metal coffee table, an industrial desk, or shelves made with pipe fittings and reclaimed or distressed wood.
Accentuate your Metal Accents
Metal is an essential element in industrial-style homes, so make sure to showcase it throughout your space. Powder coating your metal accents is a great way to ensure the integrity of your industrial-style home while adding a pop of color.
Powder coating not only adds a protective layer to your metal accents but also allows you to customize the color of your railings, furniture, or fixtures. Just make sure you employ the service of a powder coating professional to achieve the desired look. They will also be able to advise you on the best type of powder coating for your specific metal accents.
Add a Touch of Nature
While industrial-style homes are known for their use of raw materials, adding a touch of nature can soften the look and bring balance to the space. There are many things you can do to add a touch of nature. Here are four ideas:
Incorporate plants.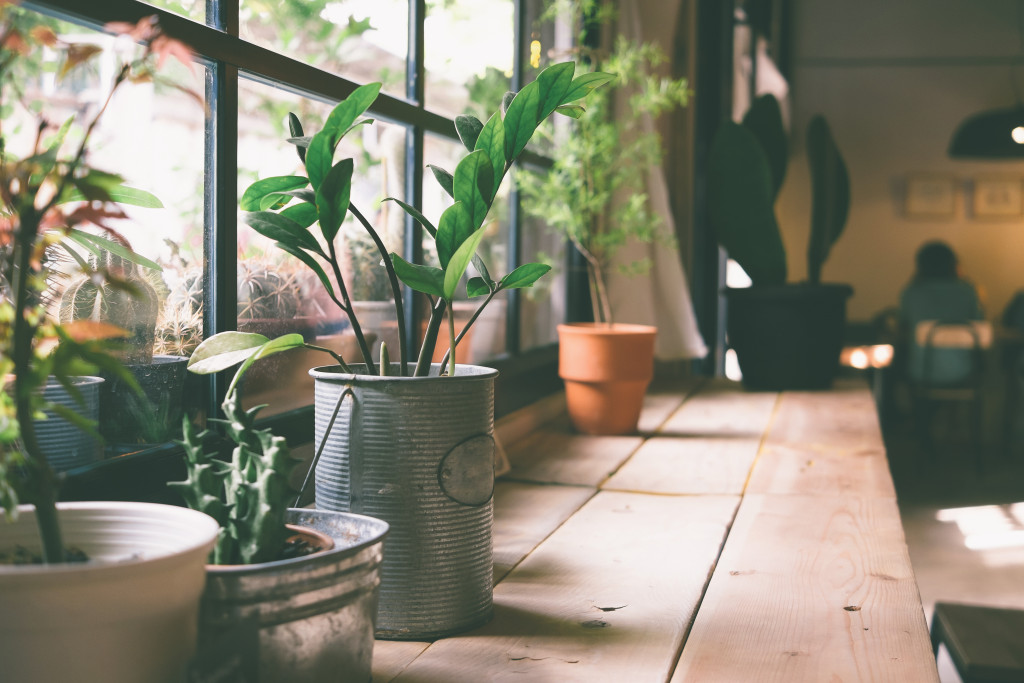 Plants have a way of adding life and freshness to any space. Incorporating plants into your industrial-style home can bring in a touch of nature while also purifying the air. Consider adding potted plants or hanging planters to your living room or kitchen.
Use natural materials.
In addition to raw materials such as brick, concrete, and steel, consider incorporating natural materials like wood, stone, or leather into your industrial-style home. These materials will add warmth and texture to the space.
Let in natural light.
Ample natural light can brighten up a space and make it feel more open and inviting. If you have large windows or skylights in your industrial-style home, take advantage of them by keeping window treatments minimal and allowing the natural light to flow in.
Add natural elements as decor.
Incorporating natural elements like driftwood, rocks, or shells into your industrial-style home can add a touch of nature and create an interesting focal point. Consider displaying these items on shelves or using them as centerpieces for tables.
Adding a touch of nature to your industrial-style home can add a sense of balance and harmony, making it feel more inviting and cozy.
In essence, curating an industrial-style home is a delicate balance of incorporating raw, exposed materials with warmer, natural elements. It's about intertwining the old with the new, the rough with the smooth, the cold metals with the warm woods. Take the freedom to experiment, mix and match, and play with textures, contrasts, vintage pieces, and natural elements. By implementing these tips, you'll create an industrial space that is not only sophisticated and modern but also warm and inviting.