Prioritizing safety is crucial when dealing with a storm-damaged home, including documenting the damage extensively and securing the property against further damage and potential theft.
Thoroughly examine potential contractors' credentials and work history, avoid storm chasers, and ensure the chosen contractor provides a comprehensive, understandable estimate. 
Contacting your insurance company promptly after the storm to initiate the claims process is vital, ensuring a clear and open line of communication throughout.
Seek a professional assessment of all storm damage, conducted by a certified inspector or structural engineer, to ensure all damage is appropriately accounted for in the restoration process.
When storms wreak havoc, they often leave homes in disarray, sometimes causing significant structural damage. You might wonder where to start tackling the aftermath if your home has been affected. This guide will walk you through the best practices for handling your home's structural damage after a storm. It covers everything from initial assessment to seeking professional help, ensuring your home returns to its former state as quickly and efficiently as possible.
Safety First
Before diving into the specifics, it's crucial to prioritize safety, as navigating a storm-damaged home can present a variety of hazards. Here are some things to do:
Document the Damage
Once it's safe to enter your premises, start by documenting the damage for insurance purposes. Use a camera or smartphone to take clear, wide-angled photos of each affected area. Be comprehensive and methodical – capture the overall scene and close-ups of specific damage. This can include structural elements like walls, roofs, doors, windows, and any affected interior fixtures, furniture, and personal belongings.
Remember to also document any damage to outdoor structures like sheds or fences. Extensive photographic evidence will be invaluable when dealing with insurance adjusters and contractors. It's also a good idea to pair the photos with written notes detailing the location and nature of each instance of damage.
Secure the Property
Securing your property as soon as possible is essential to deter further damage and potential theft. Begin by boarding broken windows and doors, and covering any roof damage with waterproof tarps. This will help protect the inside of your home from weather elements and unauthorized entry.
You might need to set up temporary fencing around hazards like fallen trees or exposed wires if necessary. Don't forget to shut off utilities if they pose a safety risk. For instance, gas leaks and live wires can lead to fires, while water leaks can contribute to structural instability.
Lastly, if you need to vacate your home, inform your local police department so they can keep an eye on the property during your absence. Remember, your home is likely your most significant investment, so take every precaution to protect it in the aftermath of a storm.
Follow Through with Repairs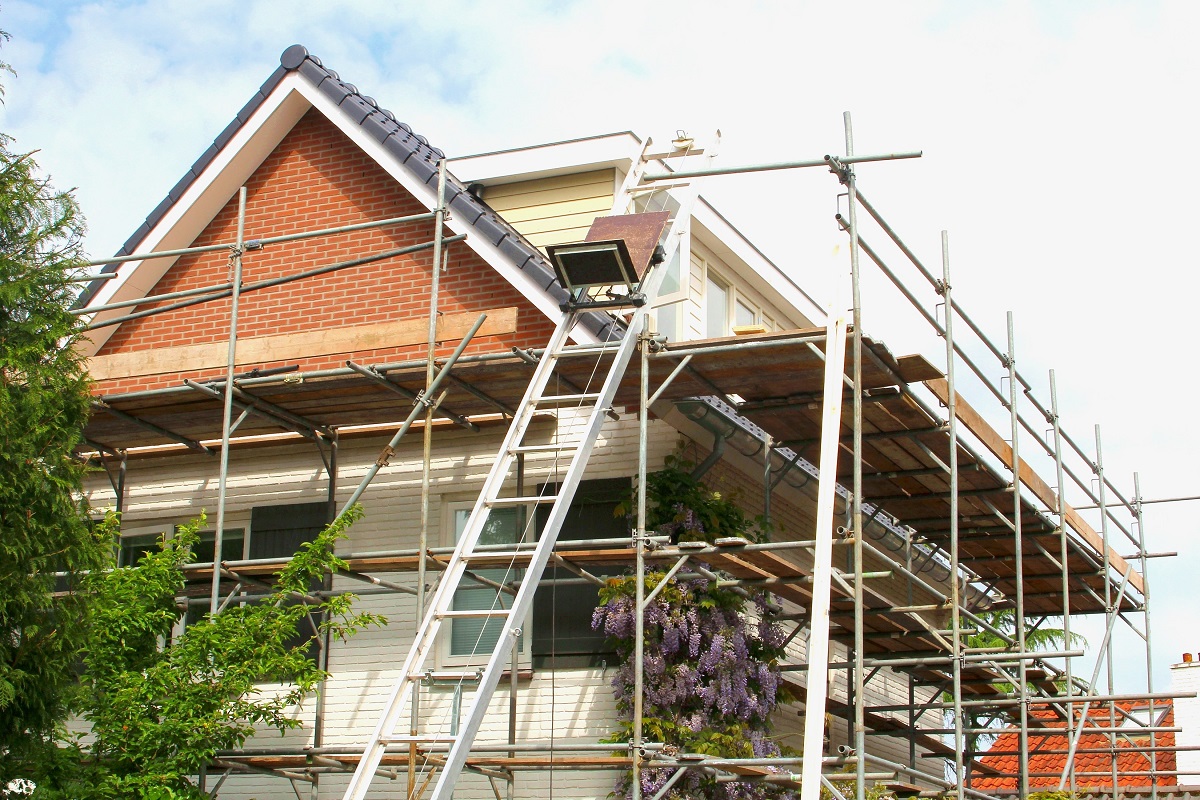 After ensuring safety and security, the next step is to follow through with necessary repairs. Contact your insurance provider to report the damage and start the claims process. An insurance adjuster will typically conduct an inspection to assess the extent of the damage. To aid in this process, provide them with your gathered documentation.
It's critical to have professionals handle all repairs to avoid further damage and ensure the structural integrity of your home. Remember that storm recovery is a journey that may take time, so it's essential to be patient and keep communication lines open with all parties involved.
Hire Reputable Storm Damage Contractors
Hiring reputable storm damage contractors ensures high-quality repairs and restoration work. It is advisable to look for contractors with experience in storm damage, as they will have the necessary expertise to address various structural issues. Check for licensing and insurance, and ask for references to gauge their reliability and performance in previous jobs.
It's also beneficial to get estimates from multiple contractors for comparison. Remember, the cheapest option isn't always the best. A competent contractor should provide a detailed estimate, including the scope of work, materials to be used, and a timeline for the completion of repairs. It is important to read and understand all terms before signing any contracts.
Contact Your Insurance Company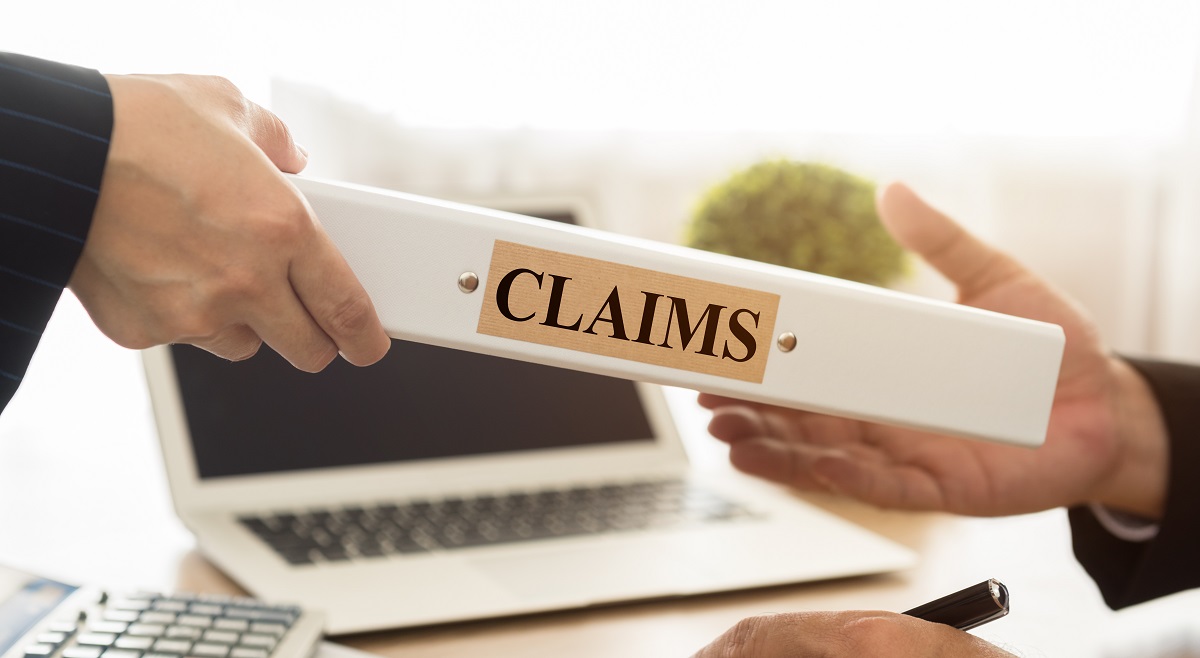 Contacting your insurance company promptly after the storm passes is crucial. Provide them with detailed information about the damage and your documentation to support the claim. Your insurance company will initiate the claims process, typically sending an adjuster to evaluate the damage.
Be prepared to negotiate and understand your policy thoroughly, including what is covered and your deductibles. While the claims process can often be complex and time-consuming, having a clear and open line of communication with your insurance provider can significantly aid in recovering from storm damage.
Get a Professional Assessment
After contacting your insurance and securing a contractor, seeking a professional assessment of the damage is beneficial. This usually involves having a certified inspector or structural engineer examine your property. They will conduct a thorough investigation to determine the extent of the storm damage, paying close attention to key structural elements like foundations, walls, and roofing.
Their extensive knowledge and experience allow them to identify hidden issues that might not be immediately visible, such as water damage within walls or structural weakness in the foundation. The inspector will provide a detailed report outlining the damage, potential safety issues, and necessary repairs.
This report can be important when negotiating with your insurance company and contractor, ensuring that all damage is appropriately addressed during restoration. Remember, a professional assessment is critical in maintaining the safety and value of your home after a storm.
In conclusion, dealing with storm damage can be overwhelming, but you can restore your home efficiently with the right steps. Remember to prioritize safety, document the damage, secure your property, engage reputable contractors, and liaise closely with your insurance company. Don't forget to get a professional assessment to ensure all damage is accounted for. Take action today to protect your valuable investment.