2020 wasn't particularly a good year for many of us, and 2021 is slowly shaping to be much of the same. But the difference is now we're prepared- and we have an idea of what to expect. With many choosing to stay home to stay healthy, the home became an even more important space. Modern homes were not designed for the constant use that it's now subjected to, which then leads to a drastic change in home improvement trends when compared to the past few years.
Below are some home improvement trends to follow, especially in these "new normal" times.
Everyone's Doing DIY Again
Many businesses and companies shifted to a work-from-home format to continue business operations without having people traveling and going out too much. But as the world begins to reopen again, many companies find the efficiency of remote working too good to pass. With many formerly office-bound employees finding more time in their homes, many have taken up do-it-yourself activities to fill their time.
From DIY office desks to DIY living room renovations, everyone's doing some form of DIY projects- and this is good! People are beginning to express their creative ideas and let their artistry show through their home's interior.
Build Your Own Gym
Fitness gyms and health centers were some of the hardest-hit establishments. Social distancing laws and safety regulations became tighter, resulting in many fitness enthusiasts suddenly finding themselves banned from going to the gym. Fortunately, exercise isn't something that is exclusive to gyms and official establishments. Cue home gyms, dedicated exercise spaces that many homeowners can make as their next project.
Your home gym doesn't have to be too involved, you can begin by placing rubber mats on a room you'd like to convert to a home gym. This is absolutely crucial as you never want to crack your floor or bang it loud when exercising. Next would be fitness equipment, be it space-efficient, multi-purpose tools, or traditional weights and bars. Of course, a home gym is something that's low-urgency and high-cost so progress such projects as you see fit.
Home Office for Work from Home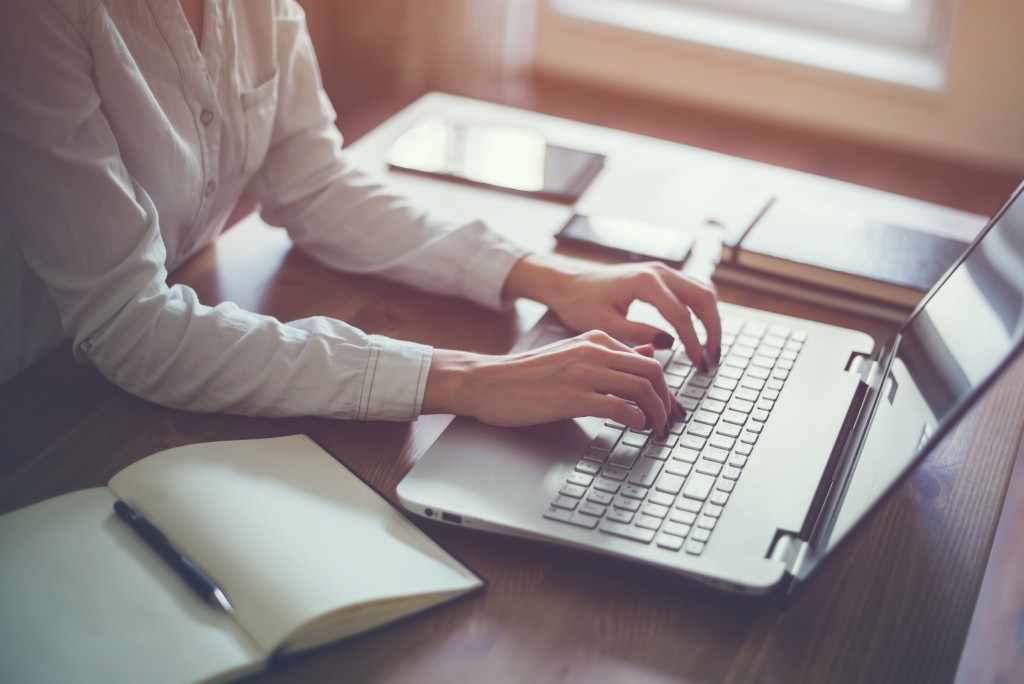 As mentioned before, many companies switched to a remote working format to prevent their employees from having to travel. However, this then brings up the need for having a good home office to do work in. The kitchen table isn't exactly the best place to spend six to eight hours, typing away on a computer. One of the trendiest home renovation projects this season is home offices, both for studying and working.
Former office workers soon realized the ergonomic benefits of an office: a good desk with an adjustable chair, sound-dampening cubicles, and bright lights to make paperwork easier. Luckily, the good thing about creating a home office is that you get to keep the good parts of an office while removing the ones you don't particularly like.
Gone are the gray, boring walls, which were replaced with brighter colors that keep you awake. You can openly prop up your toys, collections, and other things that keep you happy, as well. Perhaps the biggest benefit of a home office is that you can personalize it down to a T, of course, provided you still have a professional enough background for virtual meetings.
Dedicated Plant Space
As is the current trend, more and more people are missing the outdoors. And one of the things most people miss is the feeling of plants. Trees, flowers, leaves, bushes- the whole nature deal. This has led to a boom in indoor plants, with more people showing interest in how to take care of indoor plants. But the trend doesn't stop there: gardening is blossoming once again, as that gives people the feeling of the great outdoors without having to travel much.
A dedicated space for your plants is a great way to take care of them better while providing yourself with a natural respite. You can start planting in your own backyard: vertically hanging pots with easy-to-manage plants combined with insulated roofing to control the elements a bit more.
These trends are among the major design shifts seen in the past couple of months. There's a shift towards accommodating a more work-and-rest oriented function, with most houses creating a dedicated working and resting space to effectively maintain work-life balance. The increase in demand for plants and other natural-feeling designs is also reflective of people missing nature and the outdoors.
Even as the pandemic subsides, however, these home improvement trends seem here to stay, as everyone's discovering how effective and efficient they are.