Enhance curb appeal by creating a welcoming front door using paint, new hardware, and decorative elements.
Utilize outdoor lighting fixtures to improve safety, highlight landscape features, and create ambiance.
Investing in professional landscaping can transform your home's exterior and add significant value.
Shaping outdoor spaces with creativity can greatly increase your home's curb appeal, adding value to your property.
As the saying goes, "first impressions count," and that's particularly true when it comes to your home's curb appeal. When creating a beautiful exterior, your outdoor space offers a blank canvas, and with a few creative tweaks and updates, you can enhance your home's curb appeal in no time. This article has put together some tips for shaping your outdoor space and creating an eye-catching exterior that will make your home the neighborhood envy.
Create a Welcoming Front Door
Your front door acts as an entry point to your home, so it's important to make it as welcoming as possible by refreshing it with a new coat of paint or swapping it out with a more stylish one. Accessorize your front door with new hardware, including handles, knockers, and hinges. Here are other modifications that you can add:
Install a Door Knocker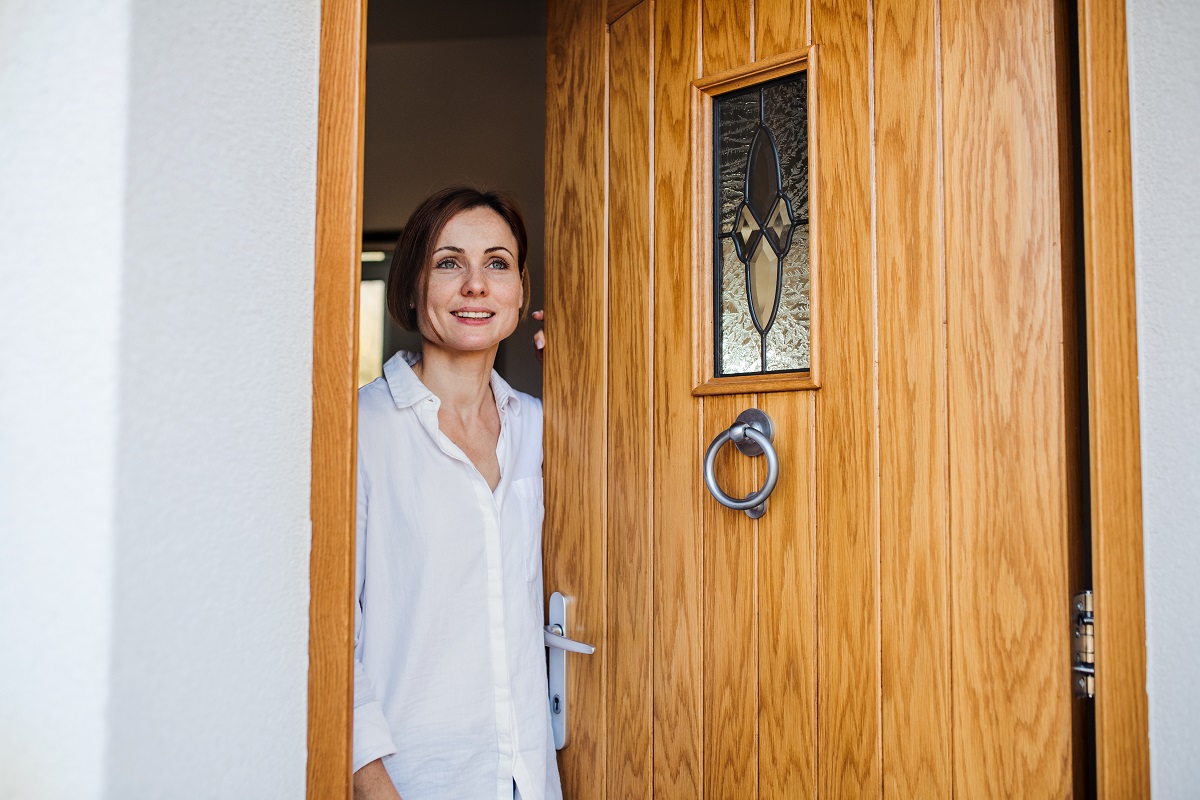 A door knocker is not just a functional piece; it's also a significant decorative feature that can add charm to your front door. When choosing a door knocker, consider the design and finish that will complement your home's style. Antique brass with intricate designs is ideal for traditional homes, while sleek steel or chrome designs are perfect for contemporary homes. Installing a door knocker is a subtle detail that goes a long way in improving your home's curb appeal.
Add a Fresh Coat of Paint
Nothing rejuvenates your front door like a fresh coat of paint. This simple enhancement can dramatically transform the look of your house, making it more appealing and inviting. Pick a color that not only complements your home's exterior but also expresses your personal style. Bold colors like red or blue can make a strong statement, while more subdued tones like white or grey can lend an air of sophistication and elegance.
Swap Out Old Hardware
Old, worn-out hardware can significantly detract from your home's curb appeal. Consider replacing old door handles, hinges, and locks with new ones. Opt for hardware that matches your home's aesthetic, whether vintage brass for a classic look or sleek, minimalist designs for a modern feel. This small change can make a big difference, making your front door look fresh and updated and thereby enhancing your home's overall exterior appeal.
Utilize Outdoor Lighting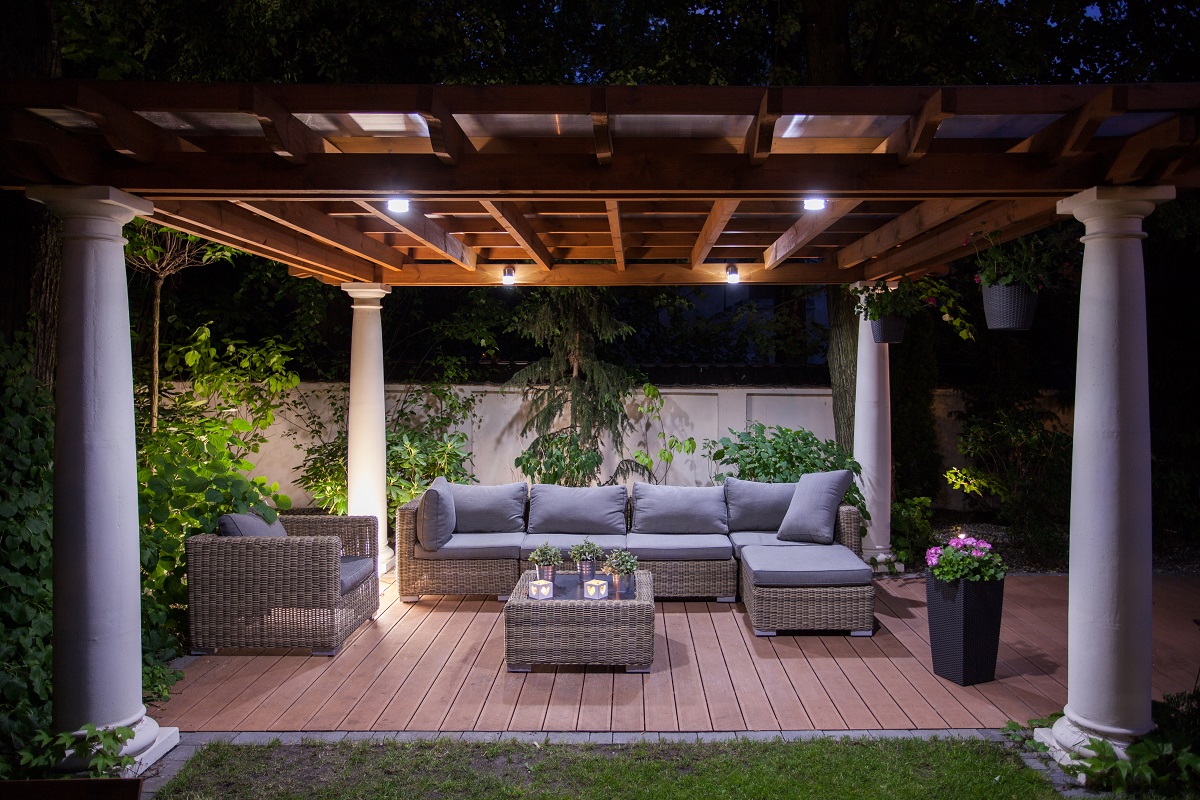 One of the best ways to enhance your outdoor space is to add lighting fixtures to your porch, walkways, and gardens. Outdoor lighting can improve the safety and functionality of your outdoor space, as well as highlight your landscape's best features. Before enhancing your outdoor lighting, here are some things to take into account:
Determine the Purpose
Decide on the purpose of your outdoor lighting. Do you want it to provide security, highlight specific features, or create a warm and inviting ambiance? Different lighting fixtures serve different purposes, so make sure to plan accordingly.
Choose Appropriate Fixtures
Choose lighting fixtures that are appropriate for your home's style and outdoor space. Traditional homes look best with lantern-style fixtures, while modern homes look great with sleek and minimalistic light fixtures. Look for energy-efficient options like LED lights to save on your energy bills.
Consider Placement
Placement is crucial when it comes to outdoor lighting. Strategically placed lighting can enhance the beauty of your home's exterior and add depth to your outdoor space. Place lights along walkways, highlight trees and shrubs and consider installing motion-sensor lights for added security.
Invest in Landscaping
Investing in professional landscaping is a proven way to increase your home's curb appeal significantly. A beautifully designed yard can transform your home's exterior, add value to your property, and even offer environmental benefits.
An experienced landscaping company can work with you to design a landscape that fits your unique style and enhances your outdoor space. They can help you choose appropriate plants and trees, design walkways and patios, and even create outdoor living spaces.
Furthermore, proper landscaping can improve your home's energy efficiency by providing natural shade and reducing heating and cooling costs. Not to mention, a lush and well-maintained yard will make your home stand out in the neighborhood.
By utilizing these tips, you can easily spruce up your outdoor space, creating a welcoming and visually appealing exterior that reflects your personal style. Your home's curb appeal is a vital aspect that adds major value to your property and community. With some time, patience, and creativity, your home can be the talk of the neighborhood by shaping your outdoor space in the best way possible.