The average cost of repairing residential awnings for this year amounts to around $628, but most households should expect to spend between $274 and $996.
Your location will also affect the actual price for professional repairs. If you live in Massachusetts, an awning company may charge differently from a similar service provider in California. Aside from your location, other factors such as the type of damages and the complexity of work will also affect the overall cost. If you estimate the repairs to cost more than $1,200, then it may be better to install a new awning instead.
Fixing Awning Parts
When the problem only involves certain parts of the awning, then a replacement for the entire unit shouldn't be your first option. The cheapest parts to replace are the retractable arm and manual worm gear, which cost at least $50 each for reinstallation. On the other hand, replacing the fabric and aluminum strips are the most expensive at a reinstallation cost of up to $250-$300 each.
If you want to buy a new retractable arm, be prepared to spend between $80 and $300 for the material. The size is relative to the price, which means that a bigger awning would require a more expensive unit. Manual worm gears are often replaced when those become broken. Otherwise, you would be unable to retract the awning.
Choosing The Fabrics
Fabric replacement can be more expensive and complicated for repairs. Homeowners are better off with hiring a professional to replace it for them. It costs up to $1,000 to replace the fabric on your awnings, so choose the right one that lasts for a longer time. Most cases of damaged fabrics are beyond repair, and even if they are, the cost of repairs may be worth almost the price of installing a new one.
When planning your budget, take note that contacting a roofing professional three times for major repairs will be more expensive than a new installation within five years. If you intend to do the project by yourself, you could save up to $400 from the total project's cost. However, there are some pitfalls to a DIY project.
DIY's Downsides
How many times have you tried to repair something before calling a professional? The same applies to awning projects, only for you to realize that it cost you more than just hiring a contractor in the first place.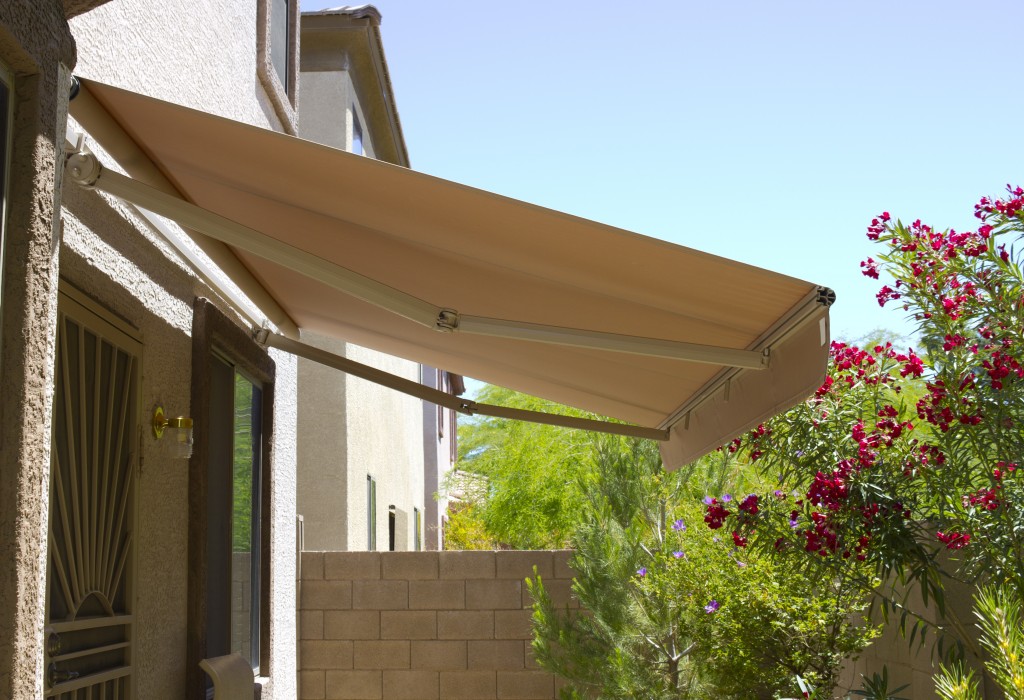 Many are tempted to do the work because of repair kits. For instance, an improper installation of the canvas may worsen existing holes and rips. If you are planning to sell your house in the near future, it's also better to leave the job to a professional for aesthetic reasons.
Conclusion
An awning repair or replacement may be expensive, which is why some people choose a DIY project because of the cheaper cost. Fewer expenses are a good thing but remember that the outcome of a professional service has a higher chance of keeping your property safe. A properly secured awning should also protect the people and objects beneath it.