Many homeowners who want to upgrade their homes need to focus on rooms that hold the most function at home: the bathroom and the kitchen. The living area and bedrooms are easy to redecorate. You can change it depending on the latest trends. Little improvements like changing color palettes usually do the trick for these rooms. However, this is not the case with the kitchen and the bathroom. A poorly-looking and inefficient kitchen or bathroom can affect the way you see your home.
Mostly seen as the "dirty" parts of the house, these spaces are often neglected. Hence, your kitchen and bath are highly-functional rooms that deserve a makeover. Improving these rooms will enhance your performance and quality time in these spaces.
Tiles and walls are easy to mix and match, but functional upgrades need to be well thought of. Here's how you can improve the mood and function of your busiest rooms so that you can enjoy these spaces in the long run.
Upgrading your kitchen
The kitchen is a favorite space for many homemakers. Hence, this space deserves an efficient and functional look. Many homeowners do not want to upgrade because they might lose access to the kitchen while construction is ongoing. Yet kitchen remodels are a must, especially if it is due for repairs.
A challenge that should be considered while remodeling the kitchen is to avoid too trendy or flashy designs. As contemporary design trends will lose their charm over time, designers suggest sticking to classic styles for the long haul.
As the kitchen holds a particular function that other rooms in the house do not hold, it is best to invest in high-quality, classic kitchen cabinets and tabletops. You can easily change the colors of your tiles or walls. If you are short on budget, it is wise to forego those in the meantime.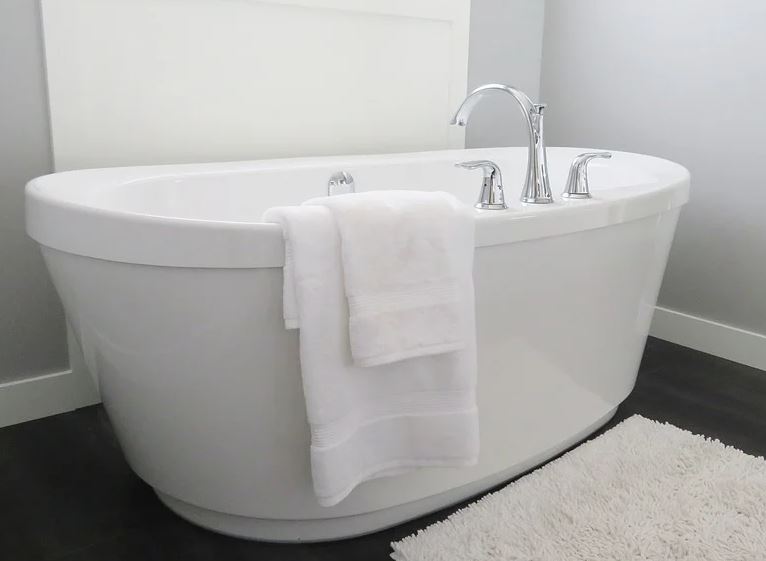 You should also consider where you position your most-used kitchen items. Your air fryer, juicer, mixers, and other appliances should be placed strategically. Putting it in high cabinets may not be wise, as you use these appliances often. You can invest in shelves that can hold heavy appliances so you can store them with ease.
You can improve the mood of your kitchen by allowing natural light to come in. Skylights may be a good option to allow more space for storage. Another way to improve the ambiance of your kitchen is to invest in a good exhaust and air-conditioning system. If your budget does not allow a new system, ask your local contractor for an air duct cleaning to improve your kitchen's air quality for less.
Invest in your bathroom
A beautiful bathroom brings comfort to those who use it. It is a great home investment that will serve you and your family for a long time. Just like the kitchen, it is best to keep your bathroom simple and functional. If you are spending on a bathroom remodel, these changes can improve the room's function. Consider universal designs that are accessible even as you age. You must utilize your bathroom's space when conceptualizing a remodel.
You can install a vanity at counter height or a taller toilet base. Adding a recessed storage area like a medicine cabinet that is just above your vanity is a good investment, too. You can also install zero-entry showers so you can be safe while bathing.
Another upgrade to consider would be toilets with hidden tanks. This will allow more space for movement inside your bathroom. These toilets are also designed to save water as you flush. Not only does it look good, but it also helps reduce your water consumption.
Add a tub only if you take long baths. Many people install tubs but do not use them in the long run. While having a tub can look good, it will go to waste if it is never used. If you rarely take luxurious baths, it is better to invest in dual shower heads for adults and kids.
Ventilation is also a great concern for your bathroom. Make sure to install a good exhaust and add windows, if possible. These upgrades will allow you to keep your bathroom fresh at all times.
Whether you are on a budget or have the money to spend on an upgrade, it is wiser to invest in quality and function over visual aesthetics. When planning upgrades, think of incorporating improvements that will serve you for a long time. These changes should compatible with how you and your family move so that you can enjoy your time in these spaces.