A home is a place where people can feel safe and secure. It's a place where they can relax after a long day at work or school, and it's a place where they can come together with friends and family. Homes are also crucial for people's mental health. According to the National Association of Home Builders, research has consistently shown that home ownership is one of the essential factors in maintaining mental well-being.
There are many other reasons why homes are essential. For example, according to the U.S. Department of Housing and Urban Development, owning a home helps build wealth over time. A family that owns a house has more wealth—net worth—than a family that rents. In addition, owning a home gives people a sense of stability and permanence, which is especially important during difficult times.
So if you're thinking of buying or building a home, remember that it's not just a place to live—it's an integral part of your life. However, you might want it to be as unique and fresh as possible, making these features or amenities ideal for your style.
Outdoor Kitchen
An outdoor kitchen is a great way to enjoy the outdoors and cook simultaneously. It can be as simple as a grill and a small countertop or a full-fledged kitchen with all the bells and whistles.
An outdoor kitchen can make your home unique. Not many people have one, and it can be a great spot for hosting parties.
If you're considering building an outdoor kitchen, there are a few things to remember. The first is size: you'll want to ensure you have enough space for everything you want to include. The second is materials: you'll need to choose materials that can withstand the elements. Stainless steel, concrete, and brick are all excellent choices.
However, you might need to secure permits when building an outdoor kitchen. Make sure you check with your state and local regulations before starting construction.
Smart Home Technology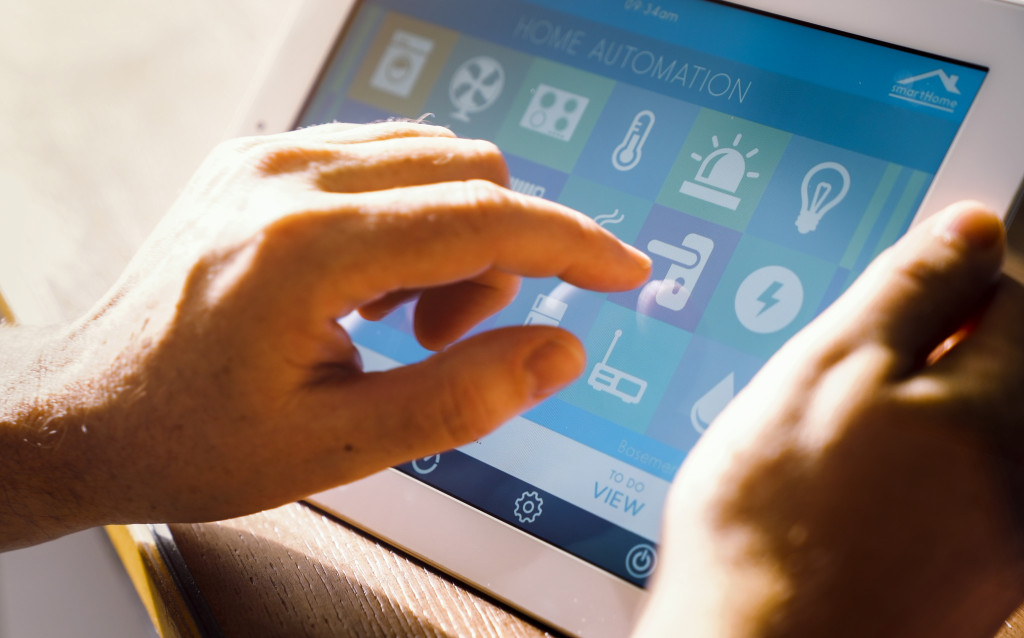 Another great way to make your home unique is by incorporating smart home technology. Smart homes are equipped with automated systems that allow you to control lights, locks, thermostats, and more from a central hub or app.
Some examples of smart home technologies include voice assistants like Alexa or Google Home, motion-sensing lights and cameras, automatic window coverings, and even robotic vacuums! As you can see, there's a lot of potential for creating a truly personalized experience in your home.
In addition to saving time and energy costs, smart home technology also increases the security of your home by allowing you to monitor your property remotely.
When incorporating smart home technology, you'll want to consider your budget and the type of systems you want to install. You can start small—such as with motion-sensing lights or a voice assistant—and work your way up from there. Make sure you research the options available to find the best products for your needs.
Garden Room
A garden room is a great way to create an outdoor oasis without leaving the comfort of your home. It's a separate space that you can use for entertaining, relaxing, or even working.
When designing a garden room, it's essential to consider aesthetics and functionality. Think about what type of plants you'd like to include, as well as seating options and lighting fixtures. You also need to consider how the space will be used—for example, if you plan on using it for entertaining guests, you'll want plenty of comfortable seating.
You may need to hire professionals for certain aspects of your garden room interior design—for instance, electrical wiring and plumbing can be tricky tasks that require expert help. Make sure you research the costs and discuss your project with a trusted contractor before beginning.
Fire Pit
Fire pits are a great way to bring warmth and ambiance to any outdoor space. Whether you're looking for something rustic or modern, there is a fire pit style out there that will suit your needs.
When selecting a fire pit, you'll want to consider size and fuel type. Wood-burning fire pits offer the most natural experience but require more maintenance than gas-powered options. Gas-powered fire pits provide instant heat and convenience but can be more expensive in the long run.
It would help if you also determined where your fire pit will go—you should place it at least 10 feet away from any structures or combustible materials. Depending on your location, you may also need a permit before building one. Make sure you research local laws and regulations to ensure you comply.
Finally, you'll want to consider safety when using a fire pit. Ensure plenty of ventilation, keep children and pets away from the flames, and never leave them unattended. With careful planning and maintenance, your fire pit can be a safe and enjoyable addition to your home.
Final Thoughts
By incorporating these unique design elements into your home, you can create a truly one-of-a-kind environment. Whether you build an outdoor kitchen, integrate smart home technology, construct a garden room, or invest in a fire pit—the possibilities for customizing your home are endless! With some time and effort, you can make your house uniquely yours.