A commercial building contains valuable properties. When people are inside the premises for work or leisure, the building must protect them from harsh elements. Primarily, property and people need to stay dry. The watertight integrity of any home or building is a function of the roof.
With the help of a commercial roofing company in Ogden, entrepreneurs have the means to find the best type of roof—one that ensures reliable protection.
The choice you make
The range of roofing options has grown considerably. If you still think asphalt rolled roof is the best choice because it is easy to install and very affordable, you must catch up with new materials. These materials offer a convenient installation while staying durable and reliable, and require little to no maintenance.
What is new?
Polyvinyl chloride or PVC is the material of choice for pipes, doors, signage, non-food packaging, and inflatable products, among others. It is very likely half of the stuff you see in a modern American home has PVC as a critical component. Its popularity in manufacturing and construction is due to properties such as moisture and fire resistance. PVC roofing is now available and comes as layers of polyvinyl chloride sheets reinforced with polyester in between.
PVC is a great choice for roofs with a low slope. Nevertheless, it is not the ultimate solution given the difficulties encountered by roofing masters in repairing damage, as well as the possibility of old roofs shattering in cold weather. Moreover, PVC may cost higher than the other traditional types of roofing materials.
Another acronym to master is EPDM or ethylene propylene diene monomer. It is on the list of common materials made into a commercial roof these days. Rubber roofing is the popular term for EPDM, and it is becoming a word-of-mouth recommendation because of its affordability. You can expect around 20 years of reliable watertight protection from this lightweight material, as it is also easy to install and maintain.
Nevertheless, think carefully before buying rolls of EPDM roofing. There's not much option aside from black; the colored ones do not come cheap.
Sustainable options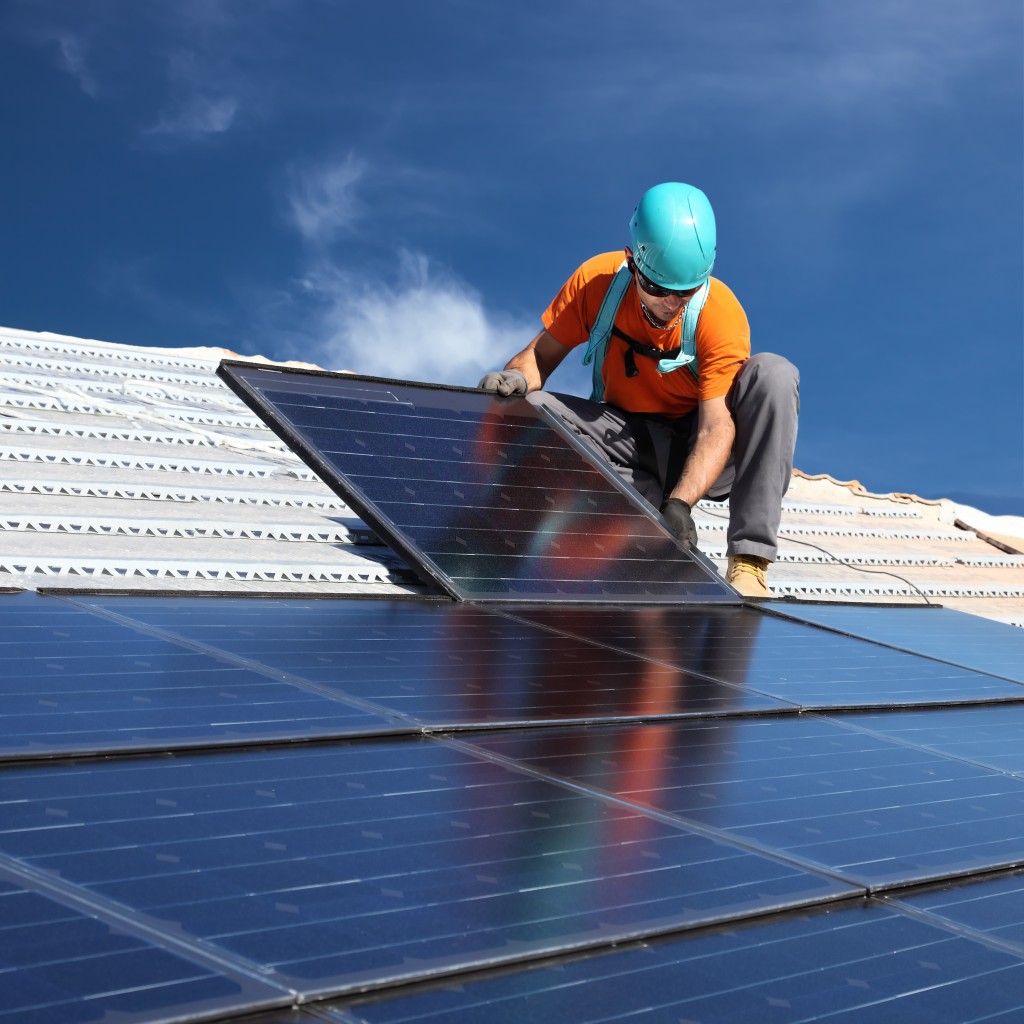 Green roofing is a growing trend, and where organizations are serious about lowering their carbon footprint you will find flat roofs covered with growing things. You can ask about this approach if you're tired of the usual options for roofing. If you cannot spare the time to think of vegetation growing on your roof, then perhaps you'd want to go for an array of solar panels. Photovoltaic solar panels offer a means to attain your sustainability goals, starting with energy conservation.
Lastly, if your budget has no limit, you must look into metal roofs. A stunning roof could be the missing factor that ties all elements of a building together. Copper is the most durable, scratch-free, and corrosion resistant of them all, but it is very costly. Alloys are dependable and offer an aesthetic advantage, but they might still be beyond the budget you have set.
This is the time to make an informed decision. What roofing material would give your brand an advantage? Your choice will depend on your budget and personal preferences.