Carpets are among the largest decorating investments most people make in their homes. The chances are that you took the time to decide and choose the right colour, texture, and pattern to suit your home's interior. As a result, you hope that the carpet will last for a long time. However, that doesn't come automatically. You must take care of your carpets by cleaning them so that they can last for several years. Unfortunately, most homeowners make mistakes when cleaning their carpets, which wear them out easily.
Cleaning carpets can be delicate at times. Therefore, you should know what to do and what to avoid when cleaning your carpets. Carpets withstand so much from coffee spills to animal accidents. Make sure that you avoid these carpet cleaning mistakes to keep your carpets at home clean and in excellent condition.
Cleaning the carpet too much
It makes sense that you should rub stains on the carpet vigorously to get them out when cleaning. On the contrary, it is wrong to do that unless you want the stain to ground further down into the fibres of your carpet. The mistake also damages carpet fibres.
Failure to hire professional cleaners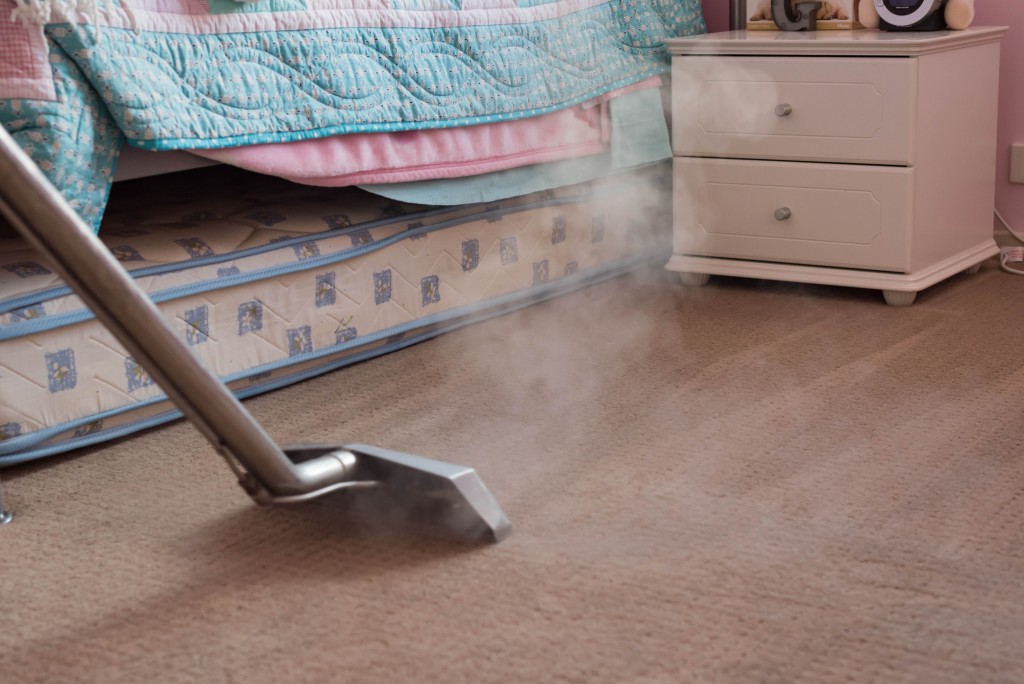 One of the biggest mistakes homeowners make is cleaning their carpets without the help of a professional cleaner. Hiring the service of professional carpet cleaners is the best decision you can ever make for your carpets. These experts have the right equipment and detergents for the fibre type of your carpet. Therefore, they clean your carpets professionally and ensure that your carpets serve you for long. Professional carpet cleaners protect your carpets from damage, too.
Failure to use runners or area rugs
Runners are used in heavy-traffic areas so that they can offer protection to specific areas of carpets against wear and tear. Failure to use runners leads to wear and tear on carpets, which means that you have to replace your carpets much sooner than expected. Runners also reduce dirt on carpets because they absorb most dirt on high-traffic areas so that carpets don't get stained. Also, they make the carpet cleaning process easy.
Not vacuuming frequently
Several people make a mistake of not vacuuming their carpets frequently. You might have to wait for too long if you want to wait until you have noticeable debris or dirt on your carpets so that you vacuum. Homeowners should consider vacuuming at least once a week, especially if you have pets and kids in the house.
Using cheap carpet deodorisers
One of the worst carpet cleaning mistakes homeowners should avoid is using powder carpet deodorisers because they result in a build-up of gunk on fibres. The powder is never entirely removed by vacuuming, so it gets ground into the fibres, which is difficult to clean. The powder gives you a false sense of cleanliness because it has a clean smell. Resist damaging your carpet fibres by avoiding the use of cheap carpet deodorisers.
You need to stop right away if you have been making any of these mistakes. You might be doing your carpets more harm than good. You need to save them from further damage if they are already damaged by hiring a professional cleaner.