Your home should reflect your lifestyle, personal style, and appreciation of life. If you look around your personal space and it shows a noticeable lack of style and energy, you might need to hire a professional interior designer.
You might have loved your home's design in the beginning, but your family could be at a different place in life at the moment, and having a professional touch and view can make a huge difference. While some people may have the natural talent for choosing color patterns, decors, and furniture designs, others find the task overwhelming and demanding.
There are many advantages to hiring an interior designer. And that is what we are going to talk about in this article.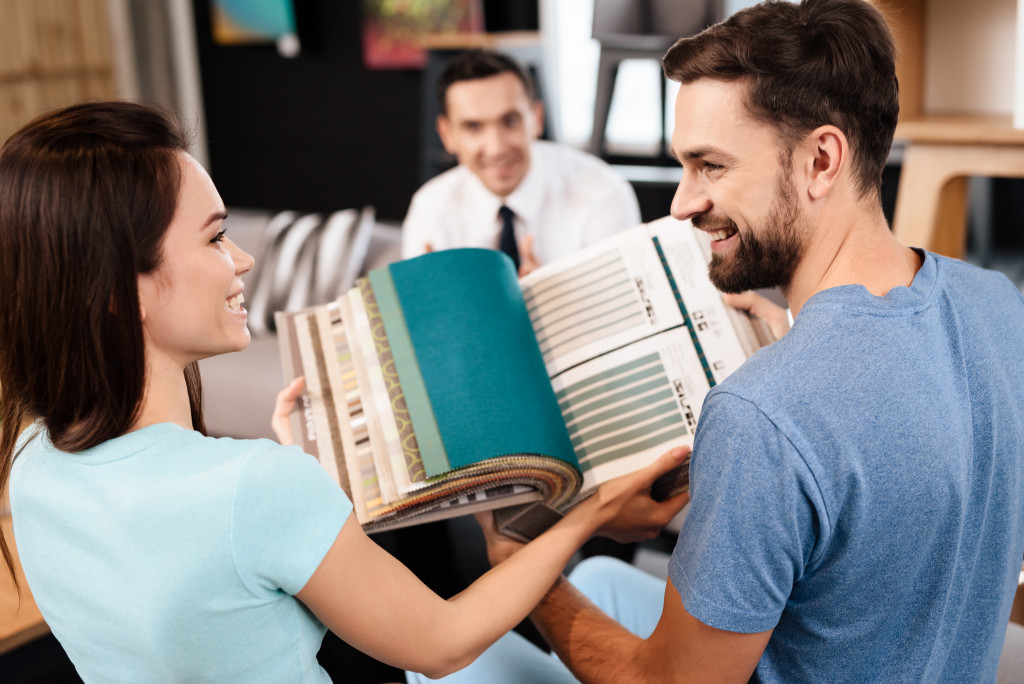 The Advantages of Hiring an Interior Designer
It's sad to think that many people are intimidated by the thought of hiring an interior designer. Most people are concerned about how complicated it would be to work with a designer or how much the whole service would cost them.
On the contrary, many designers are flexible. Some of them can even work with your budget and ensure that you are happy with the output. They can go beyond their limits to satisfy their clients. For many of them, it's not always about earning money, but more about providing a satisfactory experience.
Interior Designers Can Help You Save Money
Have you ever bought a piece of furniture that looked perfect in the shop but was too much for your home? Or have you ever changed your paint more than three times in a year just because you can't find the perfect color palette? You might think that hiring an interior designer is an unnecessary extra expense. Still, the truth is, they can help you find the perfect furniture, paint, decors, and design for your home so you can avoid costly mistakes.
Moreover, a designer can help you get the best value according to your budget. Their first initiative is to ensure that you don't overspend but still get satisfied with the final results.
A Good Interior Designer Has Connections and Resources
It's not easy to find reliable resources. But a professional interior designer who has worked in home improvement for so many years can have exceptional connections that can provide what you need.
Since the nature of their job involves getting acquainted with other businesses related to their work, they can help you get in touch with a good electrician or plumber. Interior designers can even help you find the best spring cleaning service provider through their network.
Apart from the mentioned benefits, you will also learn first-hand knowledge from the interior designer you will hire. Before they make any changes in your home, they will explain how they can create a stylish yet functional space, so you'll understand more how interior designing works.
Furthermore, designers can provide you with pieces of furniture, materials, and fabric that are not typically available for everyone. If you like unique and limited edition pieces for your place, an interior designer can make that happen.
You Can Save More Time
Interior designing is not easy. And if you don't have any idea what you're doing to give your bedroom a hotel-like vibe, you might end up going in circles, wasting your time, energy, and resources.
For an interior designer, time and money are essential. So aside from ensuring you get the best value for your money, they also help you save time. Their expertise allows them to get an instant sense of what they need to do with a space. They know what furniture to buy, when to buy it, and the potential problems that might arise, giving them adequate time to prepare.
You Get What You Paid For
The training and education of interior designers enable them to think creatively and learn to have an overview of the whole space that many clients often cannot grasp. They usually think outside of the box to create a space that their clients love- this is a task they do on a regular basis.
They do not just provide an excellent design sense, but they also give attention to every single detail- from lighting, fabric, furniture, fixtures, art decors, and color palette. Depending on your preferences and personal style, an interior designer will create a custom-designed space to ensure that your home's design meets what you had in mind.
Hopefully, at this point, you've realized that hiring an interior designer should not be difficult at all. You just have to determine how much help you want, your preferences, and your budget. It's definitely a satisfying decision to make to get a quality design job for your home.