Popular for its function, simplicity, and link to nature, the Scandinavian design brings clean elegance and minimalist style to any living space. The design clearly defines the Nordic style elements — modern furniture, clean lines, and white walls. It also blends in soft hues and beautiful contrasts and textures to create a sleek, contemporary look.
If you're someone who loves comfort, modernism, and functionality, this design is perfect for you. Want to know how you can incorporate this minimalist aesthetic into your space? Check out the sections below.
Go neutral and light
When it comes to color, highlight the palette of nature — wood, stone, earth. The color scheme should focus on sophisticated and simple neutrals. Opt for minimalist white walls emphasizing all the available natural light. Or, have your favorite contractors create light-colored flooring and add on an epoxy floor coat for cleaner, glossier surfaces. In your rooms, you can hang wall-to-wall drapes in browns and grays to create a clean neutral look.
While the Scandinavian interior focuses on the neutrals and lights, it is still recommended to add some pops of color whenever you can. You can go for some accent colors such as warm tans, botanical and graphic prints, grayish-blue items, and monochromatic color stories. To invite infusions of excitement, add bold and bright colors or livelier accent hues to your white rooms.
Minimize
Beloved for its simplicity and minimalism, achieving the Scandi style is as easy as placing nothing but purposeful items and eliminating too much visual clutter. Create a light, bright, and open space where you have more free space to breath and move. Focus on designing a white space with clean lines that give that sense of capacity and calmness.
When choosing featured items for your home, always think about quality over quantity too. Instead of buying multiple modern cabinets, build multilevel minimal shelving to maximize storage and practicality and added visual interest. Keep your space functional and visually appealing with clutter-free interiors, from cabinets, wall divisions to surfaces. So regardless of how small your space is, be sure to avoid excessive or ornate detailing and storage. The extravagant presence of decorative accents and items is not part of the Scandinavian interior design.
Bring in nature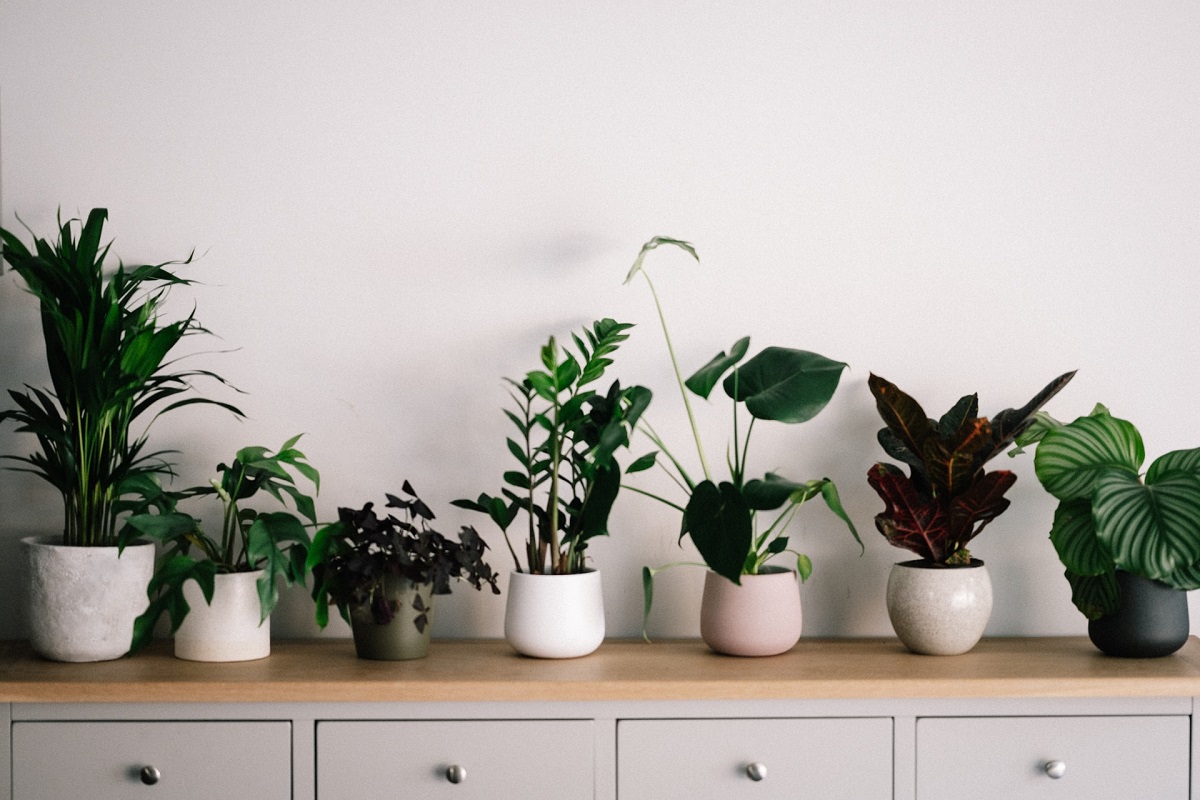 Are you a crazy plant fella? Then this is the time to use that interest into your Scandi styled space. Incorporate live plants in your indoors. These are perfect additions, especially for spaces with minimal window treatments that can maximize natural light. The appreciation for nature originated in Scandinavian countries that actually lack natural resources. Scandinavians often go outdoors and find elements of nature they can use to decorate and design their houses.
Apart from plants, you can also incorporate nature-inspired pieces and natural upholstery and textiles such as linen, sheepskin, mohair, wool, and burlap. And as much as possible, choose sustainable and eco-friendly materials for your space.
Play with contrast
Just like any other interior design, the Scandi style also focuses on the principle of contrast. Contrast can be applied to a wide variety of design elements, from mood and texture to shape. In designing your rooms, contract dark neutrals with light shades, natural aesthetic with abstract style, new items with old pieces, wavy lines with straight lines. You can also mix coziness with the utility on your decor and featured items or soft and hard on your surfaces. You can also experiment with your home's foundational pieces such as wall arts, light fixtures, furniture, and even the walls.
Create comfort
Scandinavian style highlights the art of "hygge," a Danish term relating to comfort and coziness. If you look at Scandinavian-inspired spaces, you'll see elements of comfort and coziness in almost every material and decor used. Imagine drinking your favorite morning coffee and tea in a space filled with smooth leathers, fuzzy sheepskins, chunky cable knits, homespun ceramics, and woven rope. Create warmth using such textures.
Add a unique backdrop for your cozy space using minimal organic furniture. The style also emphasizes the trend of having blankets and pillows on the floor, creating a cozier atmosphere. Other elements to create comfy and warm spaces include soft blankets on the beds and scented candles. If you have a fireplace, you can have cozy chairs and throw blankets in the room.
The Scandinavian style can surely bring that crisp, clean, calming, interesting, and inviting feel into your home. The design ever since before, and up until now, continues to be minimal, simple, functional, comfortable, yet affordable. Ready to transform your dull space into a cozy, minimalist, Nordic paradise? Start working on your interior designing today with our tips!