There are several ways you can implement interior design ideas for your floors. As more homeowners choose to invest in decorative features, you are no longer limited to carpets and rugs. These days, there are several options available in the form of decorative flooring.
This design technique employs different materials and methods to create stunning floors that are made to be shown off. This bespoke flooring option gives you a floor that is unique to your home. Not only will it serve its functional purpose, but your floor can become the centrepiece of the room. A decorative floor has the ability to elevate the aesthetic appeal of your home and its property value.
Hardwood Floors
Hardwood is a classic option that never fails to bring sophistication and class to any space. This flooring option is typically used for any living area that does not see a lot of moisture. Since it is purchased pre-cut, builders can easily install these planks with glue or nails. However, although it is a water-resistant hardwood, the material is still highly susceptible to moisture damage when it is not maintained properly. To ensure that your hardwood flooring keeps its structural integrity and visual appeal, consider the adoption of a maintenance schedule that will help with its upkeep.
Decorative Concrete
Recently, concrete has become a popular building material for decorative purposes. This versatile and cost-efficient material has given designers and homeowners alike a high-quality alternative for decorative flooring. Although it is traditionally grey in colour, concrete flooring can have any design. This is made possible with concrete floor sealer products as they create a protective layer over the material to keep it intact. Moreover, concrete is generally environmentally friendly and once it is polished, reflects light effectively. This option gives you the opportunity to have bespoke flooring that will stand the test of time.
Ceramic or Porcelain Tiles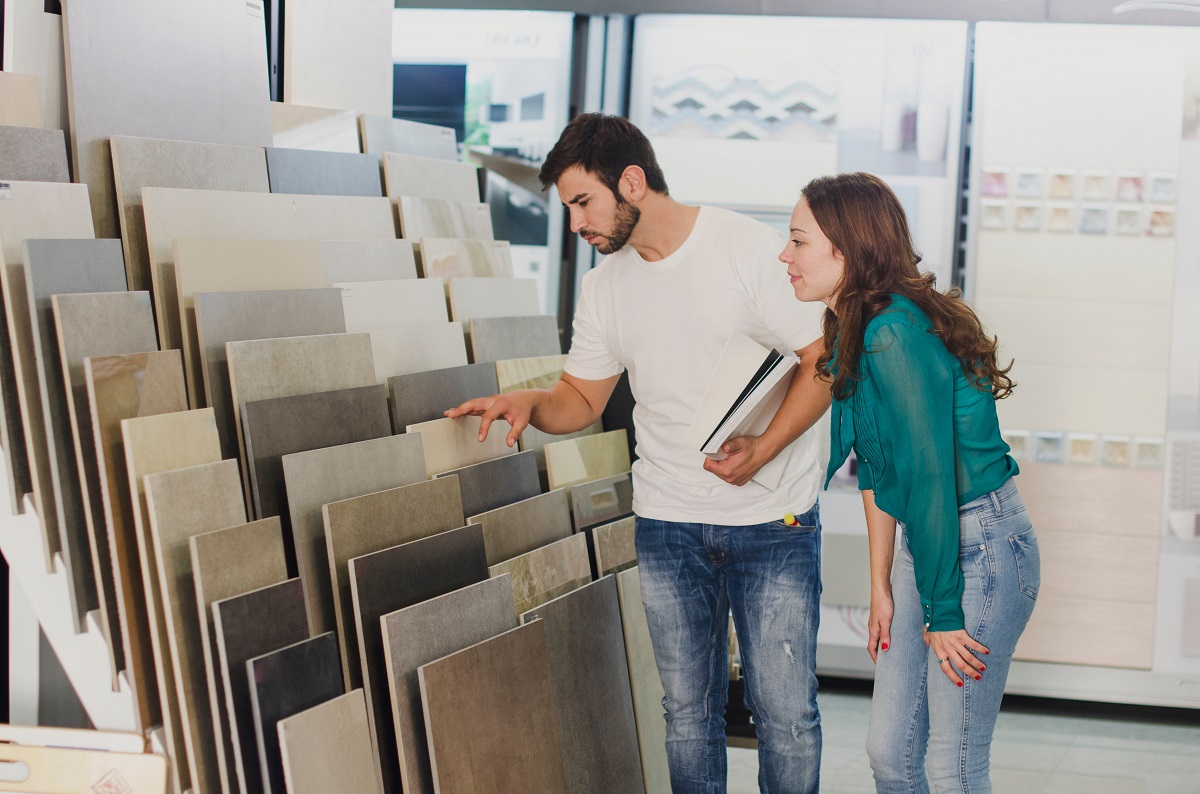 Tiles, whether ceramic or porcelain, are traditionally used for bathrooms and kitchens. Now, more homeowners have chosen to use the highly decorative flooring material in other rooms of the house. From entryways to patios, tiles present a versatility that makes them ideal for spaces with high foot traffic. Aside from this, the wide range of colours and styles tiles come in give you the ability to choose a design that suits your existing interior design. To prevent any build-up, make sure that the grout on your floor tiles is properly sealed and cleaned regularly.
Linoleum
In the past, linoleum had gotten a bad reputation for its tacky aesthetic. However, it still remains a highly popular flooring option for its resilience and durability. In addition, linoleum is easy to install as it comes in different forms, such as tiles, sheets, and planks. These days, linoleum can be seen in different designs which have elevated its visual appeal. As a result, you now have the option to use this water-resistant material in any part of your home without having to sacrifice style.
If you are looking to redecorate a room in your home, consider decorative flooring as a design option. It will give any space an interesting visual impact that still serves its functionality.