Homeowners can save more money when they plan to install vinyl flooring instead of carpet and hardwood, but the actual cost depends on where you live in the U.S.
In California, you should expect to pay a bigger price for flooring installation if you live in the city. The cost of installation for vinyl flooring in Orange County, CA might be lower than in Los Angeles County. Most retailers and suppliers set prices carpet, hardwood and vinyl flooring based on a per-square-foot price.
Vinyl Flooring
Some of the common types of vinyl floors include the self-adhesive and glue-down tiles. The usual price of self-adhesive vinyl ranges between $0.50 per square foot and $1.00 per square foot. This means that a 120-square-foot room, which is the average floor space, may cost from $60 to $120 for the materials.
On the other hand, glue-down variants cost a bit more from $2 per square foot to $3 per square foot or $120 to $240 for an average installation. Labor costs range between $2 per square foot and $4 per square foot, while others might charge per hour. Some contractors charge a flat rate for installation, whether or not the surface area is smaller than an average room.
Carpet Flooring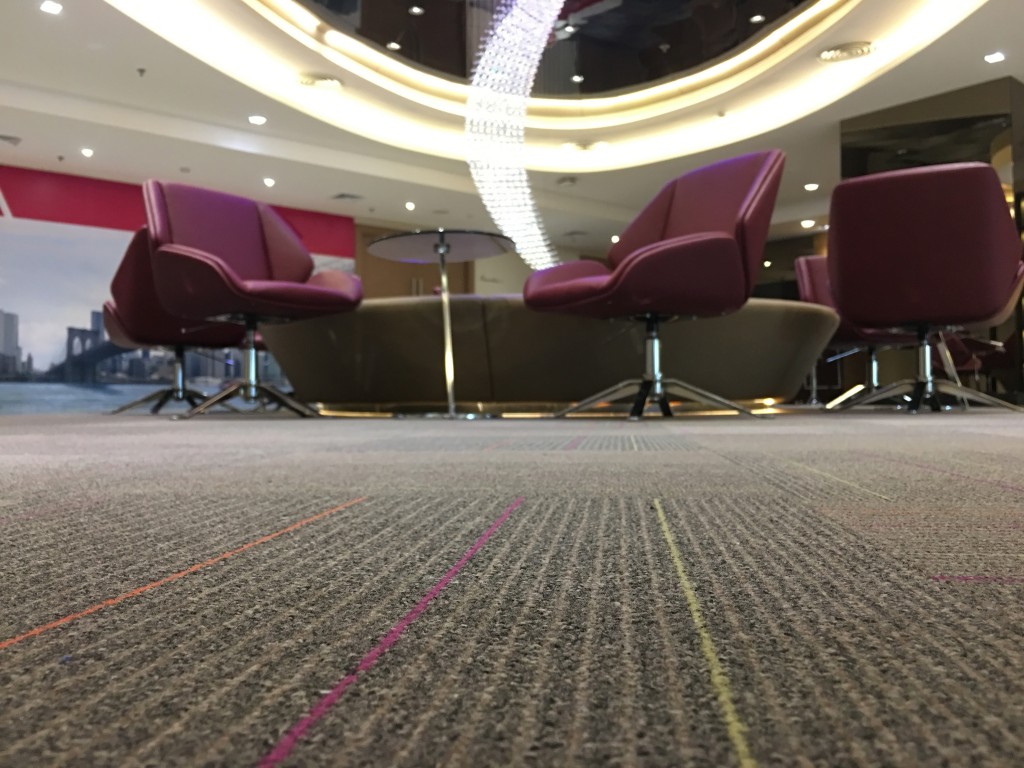 The average price of carpet flooring costs from $1 per square and $2 per square foot. Higher-end materials range can cost up to $11 per square foot, which means that you can spend anywhere from $150 to $1,500 for an average 12' by 12' room. Most homeowners, however, pay $700 to $2,500 including the cost of labor.
If you need to have the furniture removed before installation, you should expect to pay an extra cost of up to $2 per square foot. You can save money by planning a DIY installation and moving furniture by yourself. It's easier to install carpets without hiring a professional compared to hardwood and vinyl floors.
Hardwood Flooring
Hardwood floors are the most expensive among the three choices, but you can recover almost all of the expenses once you sell your house. A National Association of Realtors report showed that you could recover up to 91% of costs from an installation of hardwood flooring.
Hardwood prices vary for each type, although expect to pay $3 per square foot and $6 per square foot. Cork and hickory cost within the low-end range, while Brazilian walnut and ash are the more expensive types. It's more difficult to install hardwood flooring because of the complicated process, which means it's easier to make mistakes when you do this by yourself.
In the end, choose vinyl tile flooring if you have a limited budget. If you plan to sell your house in the future, hardwood floors improve its value more than vinyl. While carpet flooring doesn't significantly increase its resale value, old and unkempt carpeting can turn off potential buyers. Whatever you choose, consider hiring a professional to guarantee a proper installation especially if you are replacing an existing flooring for the first time.